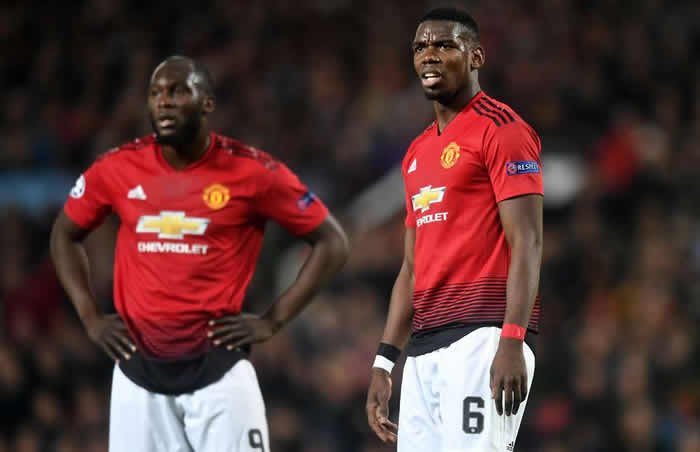 Missing out on the Champions League can be very costly for a football club.
Arsenal's operating profits fell by 60 per cent after they failed to qualify for the 2017-18 competition.
They instead played in the Europa League, where the commercial and broadcasting revenues aren't nearly as lucrative.
Man United are heading for a similar situation after it was confirmed on Sunday that they will miss out on next season's Champions League.
The Red Devils cannot finish in the top four after drawing 1-1 against Huddersfield.
That means a return to the Europa League.
And in order to protect themselves from the massive drop in revenue, the players' wages are now going to be cut.
PLAYERS FACING 25% WAGE CUTS
The Daily Mail reported in April that the majority of contracts negotiated at Old Trafford include a clause that sees players' lose 25 per cent of their wages for finishing outside of the top four.
Now that's been confirmed, several players are set to be hit in the pocket.
Alexis Sanchez's £500,000-per-week salary is going to be cut by £125,000 to £375,000, providing he remains at the club.
Paul Pogba's weekly wage will be reduced from £300,000 to £225,000, while David de Gea will go from earning £200,000-per-week to £150,000-per-week.
How the clause will impact Man United's top five earners:
Alexis Sanchez
Wage: £500,000 p/w
Wage minus 25%: £375,000 p/w
Paul Pogba
Wage: £300,000 p/w
Wage minus 25%: £225,000 p/w
Romelu Lukaku
Wage: £250,000 p/w
Wage minus 25%: £187,000 p/w
David de Gea
Wage: £200,000 p/w
Wage minus 25%: £150,000 p/w
Fred
Wage: £175,000 p/w
Wage minus 25%: £131,000 p/w
According to Football Leaks, Pogba will also miss out on a £1.875 million bonus included in his contract every year that Man United qualify for the Champions League.
The Mail's report adds that Man United are facing as much as £65m in lost TV revenue and prize money.
Their kit deal with adidas is also reduced by 30 per cent if they aren't in Europe's elite club competition for two successive seasons.
So, from a business perspective, this latest setback will hurt Man United and their players.
Source: givemesport.com
Latest posts by Classic Ghana
(see all)