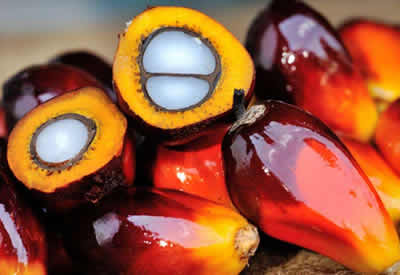 Dr Francis Adarkwa, the Executive Director of the Vision World Network (VWN)an agro-based NGO says research by the Network has revealed that middlemen continue to account for the adulteration of palm oil across the country.
He said the perpetrators of the act carry out the disgusting practice on their way to the market under the pretense of deepening the colour to make it more attractive to consumers.
Dr Adarkwa told the Ghana News Agency in Takoradi that a recent study at Akyim Offoase, Oda and other surrounding communities in the Eastern region showed that the practice was dwindling the sale and patronage of the oil at the detriment of women processors and farmers.
The Executive Director was worried that not much had been done by the Food and Drug Authority in protecting the public health by ensuring food safety and the safety of the nation's food supply.
"These women processors cannot continue to suffer at the hand of these middlemen… it is against this backdrop that Vision World Network in collaboration with processors in the Eastern region under the auspices of BUSAC Fund is working to expose the perpetrators, assure consumers of quality palm oil from the farm gate, increase demand for palm oil and restore market for their products", he added.
He said palm oil business was a lucrative one undertaken by women and men who buy them in large quantities and export them to neighbouring countries or sold to Unilever and other companies who depend on palm oil as raw material.
The sector employs over 300,000 people of whom 80% are women, who sometimes process the Fresh Fruit Bunch (FFB) and sell them to middlemen and women or retail themselves.
Between the processing and the final consumer, middlemen played significant role either retailing or selling in commercial quantities to final consumers.
The consumption of palm oil has been widely accepted with demand figures at 370,000 metric tonnes and corresponding production of 135,000 metric tonnes yearly, showing a deficit of about 235,000 metric tonnes, he added.
Dr Adarkwa said the above figures justified the lucrative nature of the business and the extent to which the product was widely consumed in the country.
Recently, producers of palm oil reported low patronage as a result of the adulteration of the palm oil with Sudan IV dye, dangerous cancer-causing chemical, which is reported to have been found in some samples of palm oil collected from identified markets in the areas under study.
According to him, the government and law enforcement agencies must do more to protect the interests and businesses of these women processors in order to ensure that they stay in business.
Source: GNA
Latest posts by Classic Ghana
(see all)