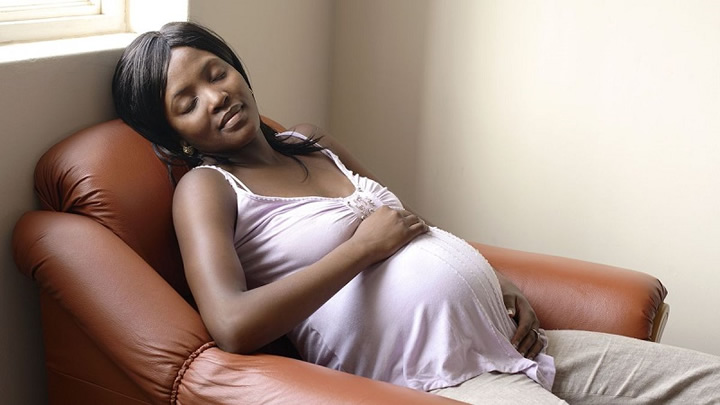 A midwife at the Ahwerewam CHPS Compound in the Ahafo Ano South East District of the Ashanti Region has taken a personal initiative to discourage pregnant mothers in five communities from giving birth at homes.
Margret Afiriyie has gone an extra mile to provide pregnant women with freebies to encourage them to seek regular antenatal services as part of measures to reduce maternal related deaths in the area.
Despite the numerous challenges of the absence of electricity, washrooms and a refrigerator to store drugs and other essential medicines at the facility, the midwife has consistently demonstrated her unrelenting support for pregnant and nursing mothers within the communities.
Pregnant women in nearby communities including; Mahgyehini, Mentukwa, Domeabra and Ahwerewam have been avoiding the facility because of the challenges there.
Gbese Afi, one of the pregnant women at Mentukwa, a community in the District recounting the challenges she and her other colleagues face indicated that the absence of electricity at the CHPS Compound is making it difficult for health workers there to assist pregnant women in delivery.
She expressed worry over how nurses at the facility resort to using torchlight to assist pregnant women to deliver.
"There is no electricity at the hospital at Ahwerewam. When pregnant women go there for delivery, they use torch lights. In the event when the torchlight is faulty or the battery is down how can they help the woman in labour to deliver in the darkness?" she quizzed.
Pregnant women in four other communities share similar concerns and decried how the challenges at the facility have become a nightmare for them.
Another pregnant woman said "in the case of any emergency, the workers at the CHPS compound do not have a vehicle to respond to any distress call. When they go to the town to get a Taxi cab for the emergency, the driver might decide not to come. If they have a vehicle they can respond to any emergency. It is also true that there is no electricity at the facility. Health workers there use torchlight to work."
A cocoa farmer at Mahgyehini, Apelga Ali, whose 28-year old wife is eight months pregnant, recounted how health workers at the facility had to resort to using torch lights to assist his brother's wife to deliver when she went into labour.
Margret Afriyie has identified the core challenges that have for the past made pregnant mothers in these communities reluctant visiting the hospital.
She has intensified her home visit to these communities where she engages pregnant and nursing mothers in medical counsels and antenatal.
Margret has taken up the risk to sit on this motorbike through the bumpy and dusty road almost every day without wearing a helmet.
She pays the rider from her pocket money. Her works as a midwife and her efforts in helping these vulnerable pregnant mothers have gained her some popularity in each community she visits.
Explaining her initiatives, Margret said after realizing that the home delivery was a major issue in the communities, she discussed with her mother who advised her to give milk and other items to the pregnant women to encourage them to visit the CHPS compound.
"I have a passion for the work. So you have to motivate them for them to come to the hospital and deliver. And the idea was brought up by my mum. She told me to give them milk and diapers so that it will motivate them to come and deliver.  I use my personal funds to provide the items for them. I give them those items to motivate them to come and deliver at the facility so that we can reduce maternal and infant mortality. This is because the home deliveries have been the biggest challenge in this community", she said
Aside her daily responsibilities as a midwife, Margret also own a two and half acre farm where she grows cabbage.
According to her, the reason for going into farming is to use proceeds from her farm produce she sells to fund her initiative of helping pregnant and nursing mothers.
Her farm employs a number of youth in the communities, especially during harvest.
Caretaker of Margret's farm, 30-year old Kwame Tawiah is said "I met the midwife not too long ago and we have worked together since. We sow about four and a half cups of seeds on this land. When it is harvest time, we can get about 150 bags of cabbage."
At Domeabra, one of the communities Margret travels to meet her clients.
Gloria Kwarteng, who recently delivered a baby girl, attributed the successful delivery of her baby to Margret's unrelenting support for pregnant women. She wants Government to give the midwife the needed support.
Other pregnant women are appealing to Government to come in and help the midwife who is always there for them whenever they need her.
As Maternal Mortality reduction remains a priority in the Goal 3 of the Sustainable Development Goals(SDGs), the midwife said she is expanding her vision to establish a non-profit organization which will be called 'The Margret Afiriyie Mother and Child Community Initiative' to support needy pregnant and nursing mothers in these communities.
She has also started a project to train pregnant women in beads making so as to provide employment for them.
Some of her colleagues at the CHPS compound revealed how Margret's initiatives have increased attendance at the facility.
Source: citinewsroom.com
Latest posts by Classic Ghana
(see all)