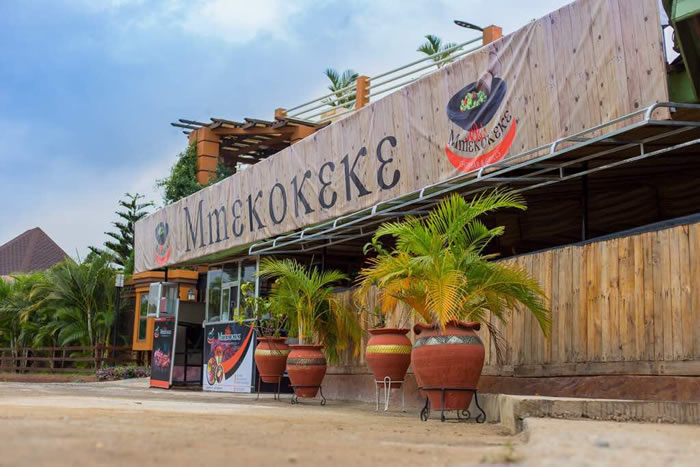 The Ghanaian community is dotted with many eateries and restaurants, but a new glamorous base with a romantic traditional outlook "Mmekokeke Chopbar and Grills," located in the luxurious East Legon enclave has opened to the public.
The romantic traditional Chopbar and Grills offers both local and continental foods, including yam chips, grilled pork, chicken, fufu, tuo zaafi and other mouth water food.
Mrs. Angela Okyere Mantey, Chief Executive Officer of Mmekokeke told the GNA in an interview explained that, the romantic traditional and modern Chopbar and Grills offers more relaxing environment to every one to enjoy homemade mouth-watering dishes.
She said: "sit at the comfort of your home or office and call us for your delicious meals and we would deliver".
Mrs. Mantey said, Mmekokeke is offering solutions to the challenges of the Ghanaian home today, "managing the home and professional environment…which has created a vacuum for the quality of food prepared in the house.
"Mmekokeke is now offering our cherished traditional meals, prepared within the hygienic environment and traditional spices. We cannot lose our traditional food," she said.
She said "we offer favourite fufu with variety of soup such as Light Soup, Palm nut soup, Groundnut and Abunubunu and a variety of assorted meat/fish".
She said, the most interesting development at Mmekokeke is the serene environment and the musical explosives whilst you eat and washed it down with local assorted drinks.
Source: GNA
Latest posts by Classic Ghana
(see all)