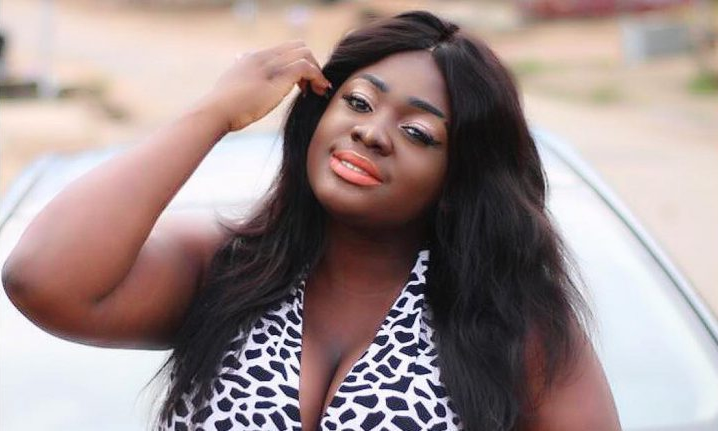 WHEN reports emerged recently that Deputy General Secretary of the National Democratic Congress (NDC), Koku Anyidoho, has said the party would no longer use celebrities in their campaign for election 2020, it was a surprise to many in the entertainment industry.
There was a school of thought that felt the celebrities who made money out of their support for the NDC in 2016 have lost their cash cow while another thought that some of those celebrities will stop supporting the party.
However, actress, Tracey Boakye, who is a staunch supporter of the NDC says she is stuck to the party like glue.
"Nothing will make me denounce my support for the NDC, I will still support them in all they do during next year's election and no one can stop that.
"With or without money, nothing can stop me from supporting that party. But who even said I was given money in 2016? I was not given anything, I follow this party because I know the good intentions they have for Ghanaians," she told Showbiz when she hosted a team of journalists at her Short Code Restaurant in Kumasi recently.
There have been rumours that Tracey is being sponsored by a top NDC member but she denied those allegations.
"Who said that, it is not true, I wouldn't want to disclose who he is but he is not a big NDC man," she stated.
Tracey Boakye, who is nursing plans to come out with a TV series, has produced over 13 movies which include Odo, Run, Devil Between My Legs, Die Young, Lilwin Tabitha Kum and Saman.
Answering a question on whether producing movies was still lucrative, she said it was.
"Of course it is, that is what has sustained me till now and once I can take care of myself and pay my bills then it is surely paying," she stated.
Apart from movies, Tracey runs Short Code Restaurant, Signature Unisex Salon and Sharp Delivery Services.
Source: Graphic Showbiz
Latest posts by Classic Ghana
(see all)