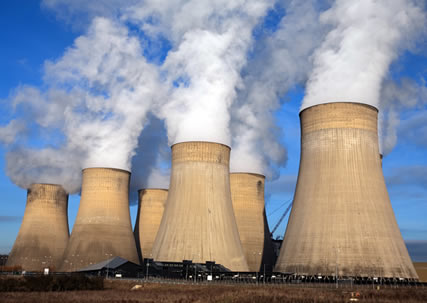 Contrary to negative perceptions about Nuclear Power Plants (NPP), Mr Dmitry Shornikov, President of Rosatom, a nuclear energy company, has assured that nuclear energy was safer than any other form of energy available.
He explained that safety was the nuclear industry's number one priority and therefore nuclear technologies were constantly developing, and that, modern nuclear plants had proven to be real 'workhorses' for developed and developing countries as well as being among the safest and most secure industrial facilities in the world.
Speaking in an interview with the Ghana News Agency, on Tuesday, Mr Shornikov, who is in charge of Sub-Saharan Africa, noted that, multiple layers of physical security, together with high levels of operational performance, protect plant workers, the public and the environment.
He said nuclear plants were well designed, operated by trained personnel, defended against all forms of attack and prepared in the event of an emergency.
According to the President of Sub-Saharan Africa, all the standards in the sphere of NPP construction and exploitation were well elaborated and monitored constantly by a high-level team of international experts from the International Atomic Energy Agency (IAEA) and key Member States.
In addition, he contended that stringent international regulation, automated, redundant safety systems and the industry's commitment to comprehensive safety procedures keep nuclear power plants and the communities surrounding them safe.
Mr Shornikov said, "The successful global track record of operating NPPs clearly shows that nuclear energy is perhaps the most balanced option for conserving the environment, including air, land, water, and wildlife.
"It produces no harmful greenhouse gases, successfully isolates its waste from the environment, and requires far less land area to produce the same amount of electricity as other sources.
"When considering the idea of nuclear energy, the misconceptions regarding nuclear waste management are perhaps the most deep-seated in the human mind".
He said in reality, the nuclear industry was the only large-scale energy industry that took full responsibility for all waste produced and noted that the amount of waste generated by nuclear power was insignificant in comparison to other thermal electricity generation technologies.
"The industry has many years of experience in dealing with nuclear waste and spent nuclear fuel. The spent nuclear fuel for instance is stored on site at the power plant in a cooling pool for ten years and only then, once 90 per cent of the radiation has dissipated, is it moved to special casks on a highly secured site where it is safely stored for years to come," Mr Shornikov said.
Asked about the recent nuclear plant disasters in reference to Fukushima, Japan, he clarified that, it was a natural disaster and not an accident caused by nuclear technology.
On the claim that some countries were moving away from nuclear plant, the President of Sub-Saharan Africa said about 50 power reactors were currently being constructed in 13 countries, notably China, India, Unite Arab Emirates and Russia.
"Nuclear power at the global level plays an important role in reducing toxic emissions. Unlike the combustion of fossil fuels, the process of nuclear fission does not produce toxic substances, and thus nuclear plants do not emit greenhouse gases during operation period.
"NPP helps avoids between 1.2 and 2.4 Gigatonnes of carbon di oxide emissions per year, assuming this power would otherwise be produced by burning either gas (500 gCO2/kWh) or coal (1 000 gCO2/kWh)", he noted.
Mr Shornikov reiterated that Rosatom considered nuclear power as an important component of the global energy mix and that the company understands that "green" energy was the world's future.
He said solar, wind, hydro and nuclear power complemented and reinforced each other to form a green square, which will essentially become the base for the world's future carbon-free energy mix.
Source: GNA
Latest posts by Classic Ghana
(see all)