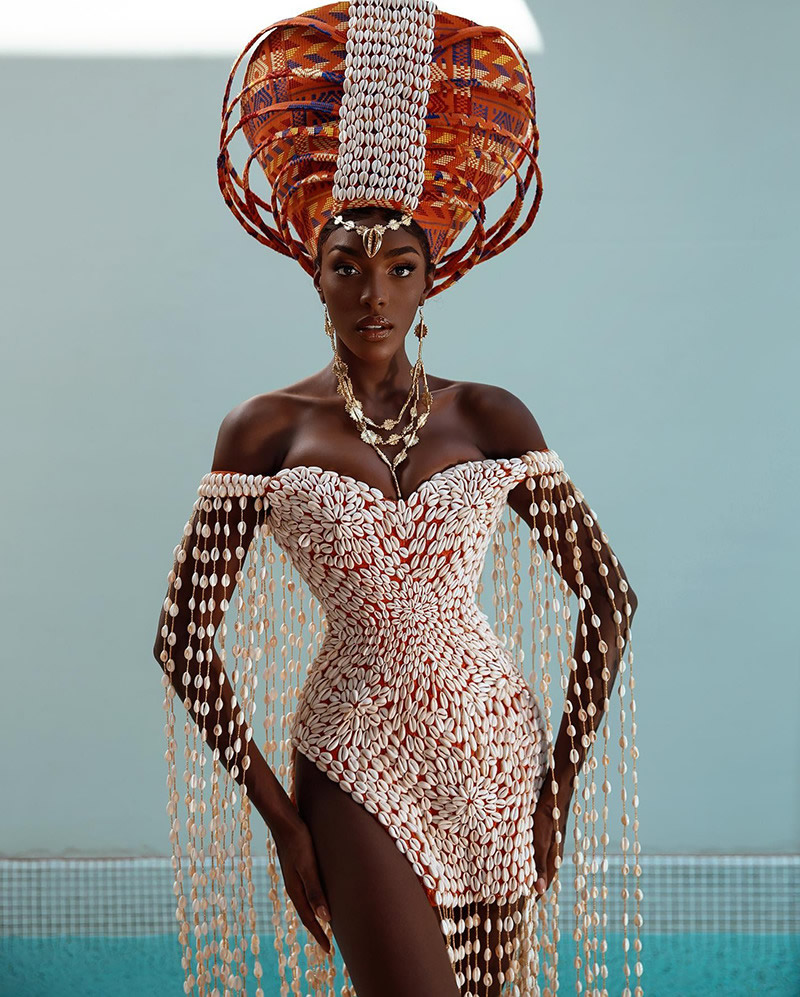 This traditional outfit tells the story of the AKAN woman of Côte d'Ivoire. She represents the beauty, femininity and bravery embodied by the women of this ethnic group.
This costume, entirely handmade and carefully crafted with AKAN woven loincloth, celebrates women as carriers of children and givers of life.
The cowries that make up the centerpiece come from the ocean and symbolize creation, life and protection. They are intertwined and run all the way down the body to represent the beautiful waves and waterfalls of Ivory Coast.
The headdress represents a calabash full of water that the AKAN woman carries on her head when returning from the river. It is a source of life, and it symbolizes hard work.
The costume's orange background color evokes the flag of Côte d'Ivoire as a symbol of patriotism. The orange stripe of the orange-white-green Ivorian flag expresses the splendor of national flourishing.
See the beautiful outfit below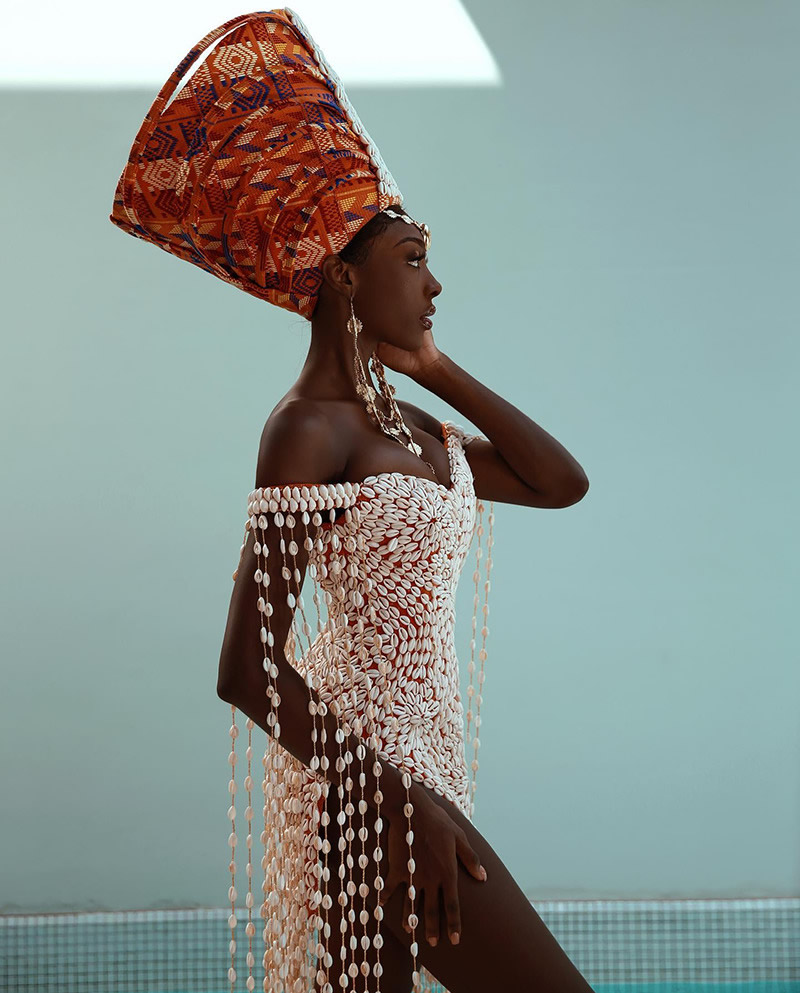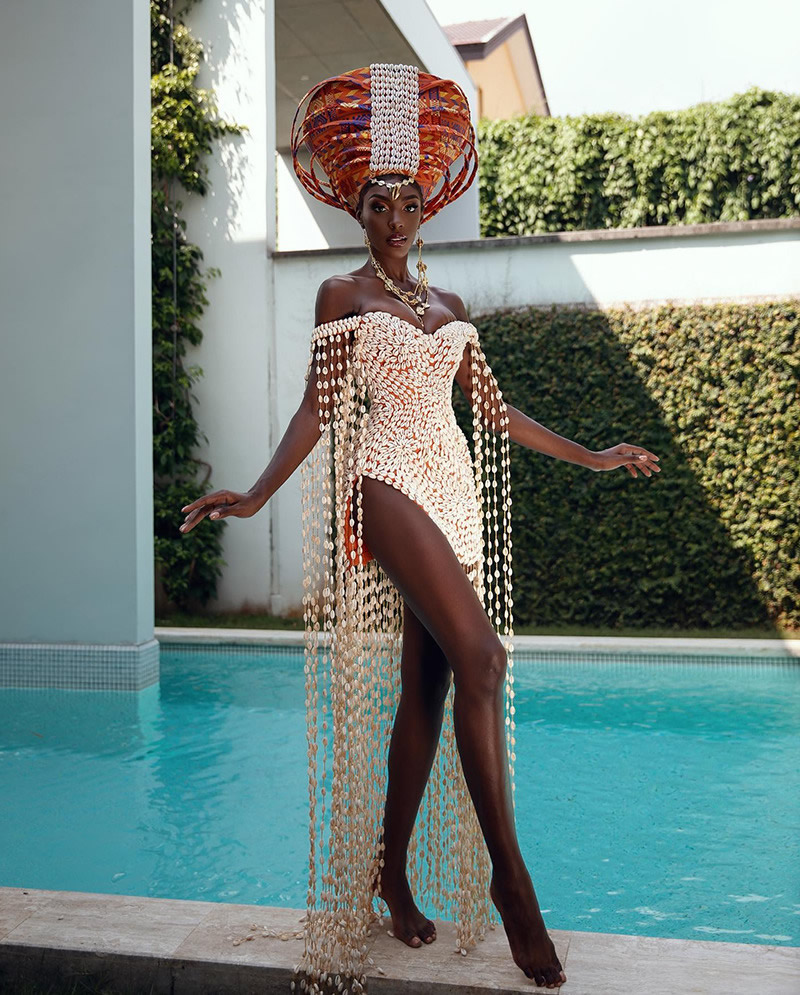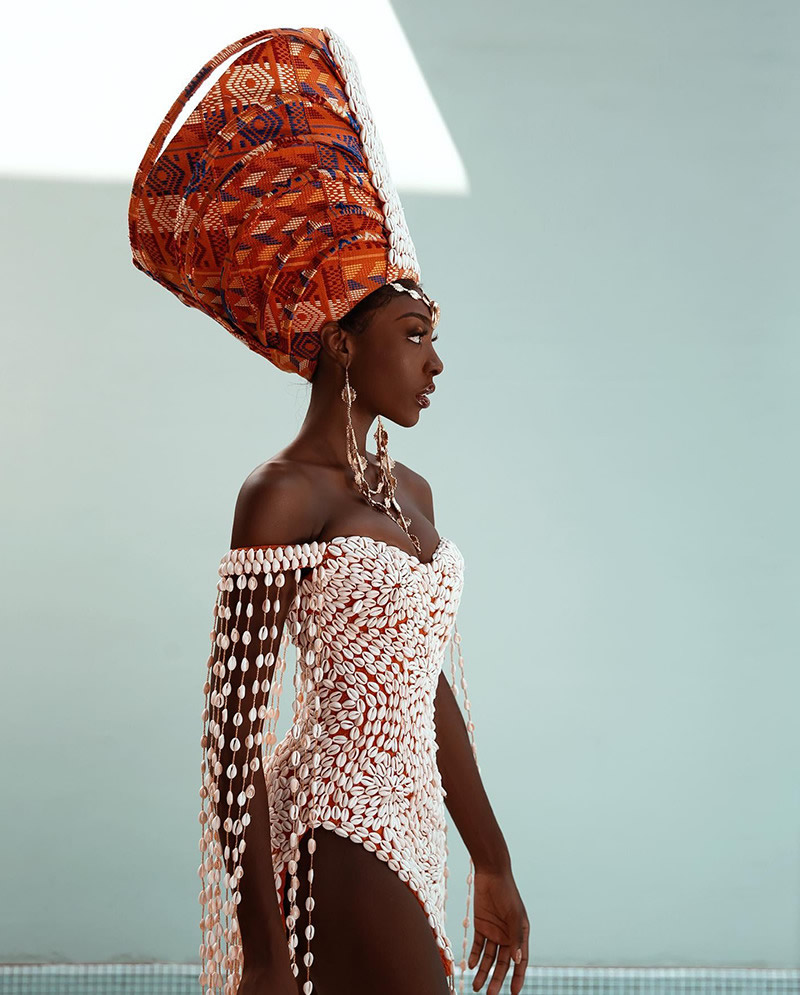 A SPECIAL THANK YOU to @lafalaisedionn and his team who worked day and night to make this masterpiece!
Source: instagram.com/olivia.yace/
Latest posts by Classic Ghana
(see all)