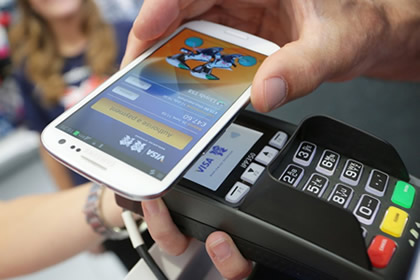 About 23,000 transactions worth GH¢1.8 million have been done via mobile money interoperability platform since the launch on May 10.
The figures represent customers who successfully sent out money to other mobile money users on other networks via the switch between May 10 and May 15.
General Manager, Technology and Operations Kwadwo Ntim said GhIPSS expected the volumes to increase with time for users to derive the most benefits.
The phase one of the interoperability allows mobile customers to move money from their mobile money wallet to another mobile money wallet across networks.
Other additional services to be delivered in the next few months include transfer of money from a mobile money wallet to a bank account and transfer of money from a bank account to a mobile wallet.
Mr Ntim said another service will be the transfer of mobile money to an e-zwich card and vice-versa.
He said the MMI service would create convenience for mobile money users, drive financial inclusion and lower cost of transactions.
Mr Archie Hesse, the Chief Executive Officer of the Ghana Interbank Payment and Settlement Systems (GHiPSS), said GhIPSS quest to drive financial inclusion and reduce reliance on cash was at the centre of its businesses.
Vice President Dr Mahamudu Bawumia launched the first phase of the mobile money interoperability system on the 10 of this month.
The mobile money interoperability, which will be managed by the Ghana Interbank Payment and Settlement Systems (GhIPSS), will enhance financial inclusion as the country's payment system is formalised to make electronic payments easier.
Source: GNA
Latest posts by Classic Ghana
(see all)