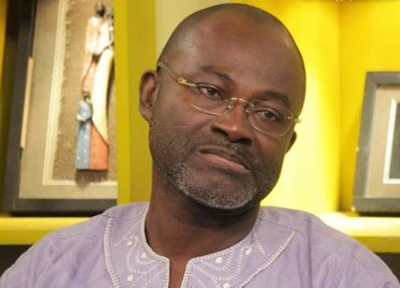 Parliament is yet to decide on the fate of Mr Kennedy Ohene Agyepong, Member of Parliament for Assin Central, for his alleged disparaging comments about the House.
It has been anticipated that the House would make a conclusive decision on the sanctions to be meted out to Mr Agyapong but failed to do so.
The Privileges Committee in its recommendation to the House found Mr Agyapong in contempt of Parliament for the remarks he made that "Parliament is cheap" and "Parliament is useless".
Accordingly, the Committee recommended to the House to sanction Mr Agyapong by suspending him for the rest of the Session or reprimand him.
Mr Osei Kyei-Mensah-Bonsu, Majority Leader speaking to the media after Parliament adjourned its sitting to go on break, said the House would revisit the issue when it resumes in September.
He debunked claims that Parliament was shielding Mr Agyapong from being sanctioned as recommended by the Privileges Committee because he is one of their "own".
He said it is not as if the contemptuous matter has been put perpetually on the back burner but it certainly would be considered.
"We need to look at the temperature in the House and we are leaving today and we all felt that we should leave on a point; at a time and on issues that bind us together rather than issues that divide us. It is the only reason why we decided to reschedule the consideration. It is not as if it has been put eternally on the back burner, it certainly will be considered," he said.
It would be recalled that when Mr Agyapong appeared before the committee during the hearing he complained that the evidence presented to Parliament against him for contempt, was doctored.
He wondered why he was given two separate videos from two radio stations about what he was alleged to have said and hence the accusation of making disparaging remarks about Parliament.
Mr Agyapong, nonetheless, apologised to Parliament for describing the house as "cheap" but denied ever describing parliament as "useless".
Source: GNA
Latest posts by Classic Ghana
(see all)