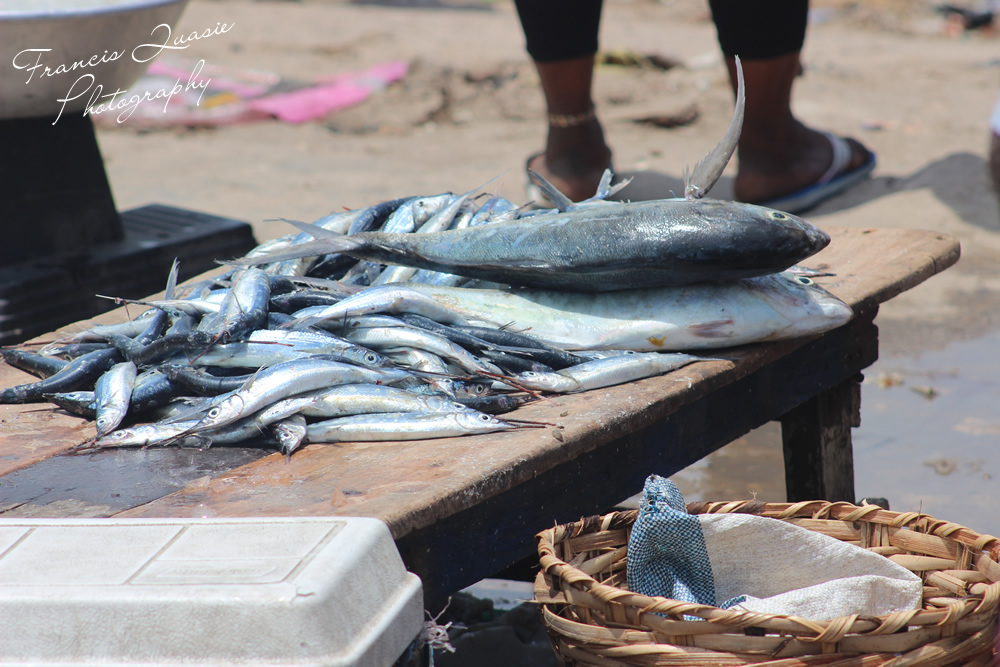 A Chief Fisheries Research Assistant of the Fisheries Commission in the Western Region, Mr Daniel Awuku-Nyanteh says the poor fish landings along the country's coast during the anticipated bumper harvest must be of grave concern for all and elicit action from decision makers.
He noted that the expected bumper season by fishermen this year and for which reason the closed season was postponed was a fiasco.
"There was nothing like a bumper fishing season this year," he stated.
He said stakeholders in the fisheries must see this as a red alert on the level of decline in the fishery resources and resolve not to renege on their commitment to the implementation of a closed fishing season next year if the fishery stocks are to be restored.
He said there must be no excuse not to implement the closed season if the livelihoods of fishermen are to be sustained.
At an advocacy campaign at Anomabo in the Central region as part of programmes lined up to mark their annual Okyir festival, Mr Awuku-Nyanteh said no one should have any excuse why the closed season should not be implemented next year.
It was done in collaboration with the "Far Ban Bo Project" being implemented by the Friends of the Nation, Oxfam and Care with support from the European Union.
Mr Awuku-Nyanteh said the Fisheries Commission and its related stakeholders would intensify education on the closed season to ensure there were no surprises in the implementation.
He said it had become increasingly worrying that the expected bumper harvest for fishermen was a fiasco.
"If you ask the fishermen, they will tell you there was no bumper harvest this year," he stated.
He said it was the opportune time to support the closed season and ensure that all other forms of illegalities were also halted to help deplete the seas resources.
He asked that "politics" be taken out of the management to help achieve the desired result of restoring the fishery resources.
The Queenmother of Anomabo, Nana Mbroba Dabo I, said bad practices have left the sea almost empty and the coastal communities poorer.
She said the campaign was to help engage with the fishermen and to educate all on the need to adopt more responsible fishing practices for sustainability.
"Parents are not taking good care of their children because times are for most fisherfolks," she stated.
Corporal Agyeman Opambour of the Fisheries Enforcement Unit advised the fishermen to cooperate by voluntarily complying with the fishery laws.
He also called for logistics to support the unit to make them more effective in combating illegalities.
Mr Theophilus Boakye Yiadom, Advocacy and IUU Monitoring Coordinator said it was the aim of the project to help protect the fisheries and sustain the livelihoods of people whose lives depend of the fishery resources.
Source: Graphic Online
Latest posts by Classic Ghana
(see all)