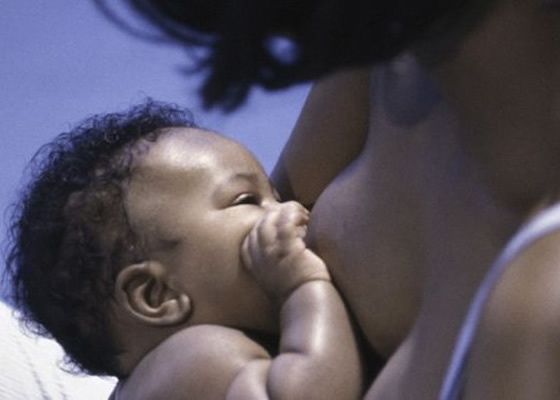 The First lady, Mrs Rebecca Akufo-Addo, has called on the Ghana Health Service and the Ministry of Health to take urgent steps to prioritize breastfeeding as one of the major public health interventions in the Country.
She said early beginning of breastfeeding in infants and sustained exclusive breastfeeding among babies, especially in the first six months, in life would not only help reduce higher mortality rates among children, but would also save the country millions of Cedis that would have been used in the treatment of diseases affecting mothers and their babies.
Speaking at the launch of the 2018 world breastfeeding week in Kumasi, Mrs. Akufo-Addo, pointed out that, it was time the misconceptions on breastfeeding were clarified to encourage mothers to accept it as a cultural norm and give it to their babies at all times.
This year's celebration was on the theme "Breast feeding: Foundation of life" and seeks to create awareness on the important role breast milk plays in the health and growth of babies and young children.
Breast feeding, according to health experts, is the most nutritionally potent food for infants and toddlers. It helps to reduce malnutrition, provides essential elements for brain development and reduces hunger and poverty in families.
Mrs. Akufo-Addo stressed the need to improve the country's health systems to promote, protect and support breast feeding in maternity facilities and make them baby friendly, especially, in the first days of life.
Employers must also comply with the maternity protection provisions in labour contracts, by creating baby-friendly corners and spaces in work places to enable lactating mothers to breastfeed their children.
The First Lady called on all to get on board to improve breastfeeding habits because it has economic and development benefits.
Madam Anne-Claire Dufay, Country Representative of the United Nations International Children Fund (UNICEF) said the country had made progress in her breast feeding approach.
There are excellent opportunities for the country to improve exclusive breast feeding to raise its image as a model in exclusive breast feeding in the world.
She said more health professionals should be trained to offer support to mothers to give their children the best start in life and help develop their full potentials in future.
Dr. Patrick Aboagye, Director, Family Health Division of the Ghana Health Service (GHS) said the GHS had been working with patrons to undertake training for key health professionals to organize postnatal clinics with baby friendly facilities to support women for the first six months of babies' life.
Dr. Akiko Hagiwara, Chief Advisor, JICA-Ghana Maternal and Child Health Record Book Project, called on all development partners to support the breastfeeding initiative in the country.
Source: GNA
Latest posts by Classic Ghana
(see all)