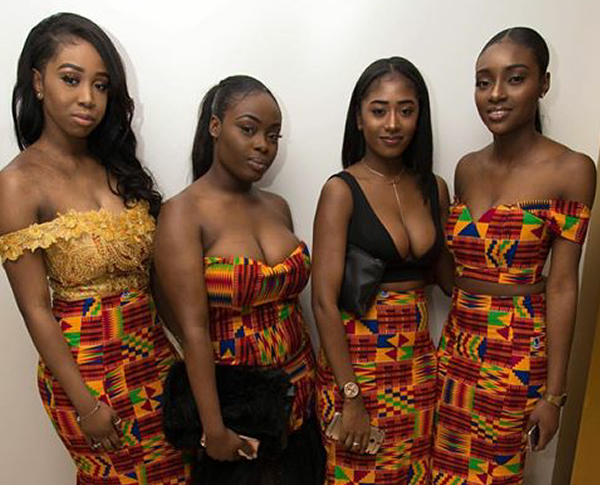 Mr Simon Osei-Mensah, the Ashanti Regional Minister, has called on chiefs and other stakeholders in the nation's Kente-weaving industry to strategize and re-brand the fabric as an international commodity.
He also called for the protection of the unique woven fabric from piracy urging Ghanaians both in the diaspora and in the country to adorn themselves in the colourful, exquisitely woven fabric for all occasions, to exhibit its uniqueness and make it more relevant.
This, he said, could increase foreign economic gains and make lives more comfortable for the people who engaged in this business.
Speaking at the launch of the maiden 'Kwabre Anwenie Festival' in Kumasi, he expressed worry about the current investigations saying that the nation had no patent right globally over the production of the Kente cloth, although the woven textile historically originated from Ghana.
The Minister urged producers to develop the production and marketing capacity of the potentially high income earner to help boost international business transactions.
"Producers of these woven fabrics must forge ways to produce and market them in an appealing way," he said.
The 'Kwabre Anwenie Festival' is an event premiered by the people of Mampongteng and its environs in the Kwabre-East District of Ashanti, a historical Kente and Adinkra-weaving enclave.
These areas also include Ahwiaa Ahwiaa, Ntonso and Adawonmase.
The festival is also celebrated to project not only the Kente fabric but other artisanal works including wood carving, bead-making and ceramics, and bring those living near and far closer during this season, to heighten the need for improved patronage of these commodities to raise funds for the development of the area.
The Regional Minster assured of the Regional Coordinating Council's (RCC) determination to assist the Kente producers project their activities for the masses to appreciate.
They were, therefore, going to provide a stand for them to display their wares in their upcoming Annual Investment forum.
Nana Osei Assibey Bonsu, the Kwabre East Municipal Chief Executive (MCE), pledged their readiness to lead the producers of the fabric for international recognition.
He was going to engage the people and stakeholders to come out with a comprehensive approach to achieve this.
The Festival will begin its week- long activities at Mampongteng and extend it to adjoining villages in the latter part of next month.
Source: GNA
Latest posts by Classic Ghana
(see all)