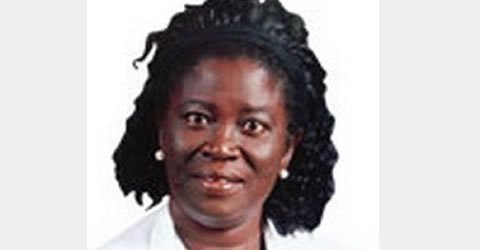 For how long should a twenty-first century Ghana continue to watch on for widows to suffer inhumanely simply because their husbands have died?  Are we aiming to achieve the UN Sustainable Development Goals (SDGs), in this case, Goal Five which seeks for gender equality and advocates an end to all forms of discrimination against women?
As far as I can remember, the issue of human right abuses of widows, insensitivities and disrespect to women generally have been at the forefront of active discussions in this country for over forty years now.  While some gains have been made with the inputs by some women's groups and female parliamentarians, there is still a tightrope around maltreatment of widows shrouded in outmoded traditions at a time when they are deeply mourning their life partners.
Last week, a GNA reporter's feature article carried in the 22nd September 2018 issue of the Daily Graphic recounted a distressing and clear human right abuse of some widows and their children at Pulbaa, a small community in the Daffiama-Bussie-Issa District of the Upper West Region of Ghana.  The feature was headlined, "Widows, children of Pulbaa suffer from cultural bondage."
Spiritual cleansing
According to the story, scores of widows and their children in the community had been held hostage by an outmoded custom.  For more than six years, these women have been waiting for what has been described as "spiritual cleansing" as part of widowhood rites that must be performed on them. Until those rites are performed, it is considered a taboo for them to lead normal lives in the community.
For now, the community has tagged them as "uncleansed".  They are consequently socially ostracised.  They are not allowed to remarry or engaged in sexual relationships.  They cannot go to public events or places such as markets because custom demands that they should not shake hands with people.  Furthermore, they cannot make themselves to look beautiful and adorn themselves with jewellery neither can they style or comb their hair, for example.  Many therefore resort to shaving off their hair.
What is worse, the widows cannot indulge in delicacies including eating guinea fowl, a common meat product in Northern Ghana.  They have been brain-washed to believe that an uncleansed widow who eats such "forbidden" meat would have their stomachs bloated to death.  The widows have ropes tied to their waists until the spiritual cleansing is done.
UN SDGs
The widowhood rites in the Pulbaa community may not be peculiar to them only.  Various forms of rites are performed on widows, educated and non-educated, Christians and non-Christians, young and the old across the country.  To impose such torments on widows in the name of tradition and spare widowers is untenable in this stage of national development and advancement.
Years ago when some such rites were performed, one believes that there were fewer mortuaries so the dead were buried within days.  Widows did not have to endure long torturous customary impositions.  Today, bodies are kept for weeks and months and widows are made to remain indoors, totally excluded from all public events. The extremes of such practices amount to human right abuses and unfair treatment to women at a time when we have SDGs to achieve as part of the global development agenda.
The Ministries of Chieftaincy and Culture and Gender, Children and Social Protection, our traditional leaders and local opinion formers would do the nation a lot of good once again by focusing on the issue of inhumane widowhood rites.  Yes, we do not throw away culture, as is usually said, but outmoded culture that dehumanises a section of the people, stigmatises and traumitises them emotionally and spiritually cannot be worth its salt.
Women have been at the receiving end of some cultural impositions which are quite detrimental to their dignity and well-being.  Women activists have done a lot to right some of the wrongs but it seems that a lot more needs to be done to totally liberate the twenty-first-century woman and direct energies towards achieving our SDGs.  The problems of child marriages, female genital mutilation, teenage pregnancies, rape, witches camps and many others, still bedevil women in our society and impedes development.
Within the comprehensive work done by some female activists, past and present, female lawyers, parliamentarians and other advocates, women today enjoy property rights of spouses, intestate succession and the abolition of Trokosi camps.  These are notable developments.  However, revelations such as the treatment of widows in the Pulbaa community cast a slur on our respect for the human rights of women generally.
We need to move forward and deal holistically with outmoded customs which impede development, advancement and sustainability.  That would be a candid support to our President, Nana Addo Dankwa Akufo-Addo, current Chairman, Africa Union (AU) Committee on Gender and Development and the co-Chair of SDGs Advocates for which he confirmed his commitment earlier this week in New York.
By: Vicky Wireko | vickywirekoandoh@yahoo.com
Source: myjoyonline.com
Latest posts by Classic Ghana
(see all)