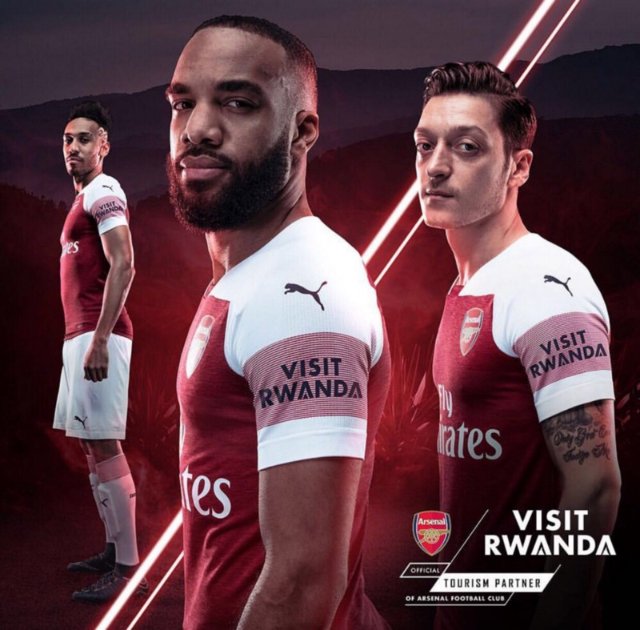 Rwanda has defended its Arsenal sponsorship deal, which will see players sport 'Visit Rwanda' on their shirt sleeves, saying that it used tourism revenue to pay for the deal, not aid payments as alleged by the Daily Mail.
Speaking to BBC Radio 4, Clare Akamanzi, chief executive of the Rwanda Development Board, said the three-year deal was funded by "money that we directly generated from tourism".
She gave an example of how much the country makes through selling permits to see gorillas: "We sell 96 gorilla permits a day, each gorilla permit costs $1,500 (£1,300), that means we make more than $50 million a year."
She also said that what the country paid for the deal was less than the £30m claimed by the Daily Mail, but declined to reveal the figure.
The Daily Mail claimed the figure of £30m was almost half the amount the UK spends in aid in the country each year.
"First of all let me clarify the amount of money paid to Arsenal was less than what you mentioned," Ms Akamanzi said.
Ms Akamanzi added that Rwanda had reduced reliance on foreign aid from 80% of its budget a decade ago to 17% today.
"Rwanda has made choices to strive for self-reliance and economic development and to not perpetually look at itself as an aid recipient.
"Our goal is to not to remain a poor country. In fact, Rwanda's per capital income has tripled over the last 15 years," she said.
Source: BBC
Latest posts by Classic Ghana
(see all)