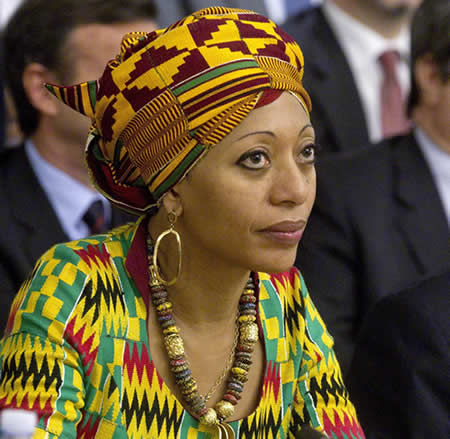 Former National Chairperson and leader of the Convention People's Party (CPP), Samia Yaba Nkrumah says she was certain about contesting for the Jomoro Parliamentary seat in 2020.
In a radio interview on Tuesday, Ms Nkrumah said she was in touch with her people at Jomoro in the Western Region was certain on running for the seat in 2020.
She was the Member of Parliament (MP) for Jomoro from Jan 2009 to Jan 2013 and lost a re-election bid in 2012 to the National Democratic Congress (NDC).
She was subsequently elected leader and chairperson of the Convention Peoples Party (CPP) which her father Dr Kwame Nkrumah formed.
She made an attempt to lead the CPP to Election 2016 as a presidential candidate but was defeated by Ivor Greenstreet.
She subsequently decided to go back to contest the Jomoro seat and in a radio interview with Accra based Joy FM on Tuesday she said: "I am always in touch with my people and I will continue to go back and I believe we can do very good work for the people of Jomoro."
This according to her, will give her the chance to serve the CPP again.
Source: graphic.com.gh
Latest posts by Classic Ghana
(see all)