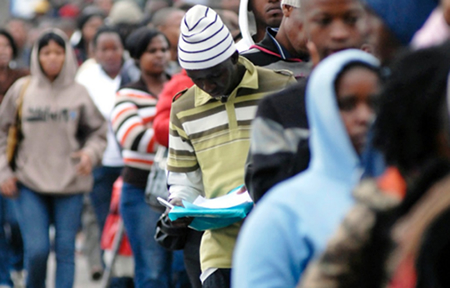 Stakeholders of the Shama District together with companies operating within the Aboadze Power and Industrial Enclave have met to find amicable solutions to a number disturbing issues in the area.
Some of the issues border on job discrimination, bribery allegations and over concentration on one community as against the rest of the communities that made up the district.
Over the period, employment of indigenes into the Aboadze Power enclave by Independent Power Producers had attracted criticisms from indigenes claiming they had been marginalised and continue to accuse the companies particularly METKA and Amandi for "selling" vacancies to  people from other parts of the country.
To buttress their claims, some of the youth allegedly invoked curses on the companies
In order to find amicable and lasting solutions to the supposedly bad blood, social security threat and early warning signals, the assembly in collaboration with the Regional Coordinating Council led by the regional Minister Dr Kwaku
Afriyie, the member of Parliament for the area Mr Ato Panford and the management of the affected companies signed a memorandum of understanding on how employment could be done to enhance peace and security of their operations, attract more investors and improve upon the livelihoods of the people.
Dr Kwaku Afriyie whilst entreating the companies to ensure fair deal said, "No community member must think that since the company is here, they have automatic entitlement to be employed".
He said, issues of entitlement must be fully addressed and understood by the indigenes although there was room for them to have much more representation if they met the qualification criteria.
"You also need to balance the employment module to reflect all the communities: Jomo, Aboadze, Abuesi, Inchaban, Ituma, Yabiw and Nyankrom that made up the entire Shama district."
On his part,  Mr Panford said the district had been positioned as an industrial hub with a number of good projects yet to commence and prayed that parties would work together in unity to retain investor confidence.
Nana Kobina Attom III , Chief of Aboadze blamed the Ghanaian partners in the project for allegedly taking "monies" from outsiders to employ as against the indigenes and called on the company to rectify the situation.
Mr Martin Akondor, the Community Liaison Officer of the METKA/AMandi power project working on the additional 200 megawatts of power said the company would collaborate and implement all the recommendations for their common good.
Nana Adjoa Mankrado, the Binkomhene of the Shama Traditional area said violent demonstrations had not yielded any positive results and urged the youth leaders to engage the aggrieved youths for peace to prevail.
Source: GNA
Latest posts by Classic Ghana
(see all)