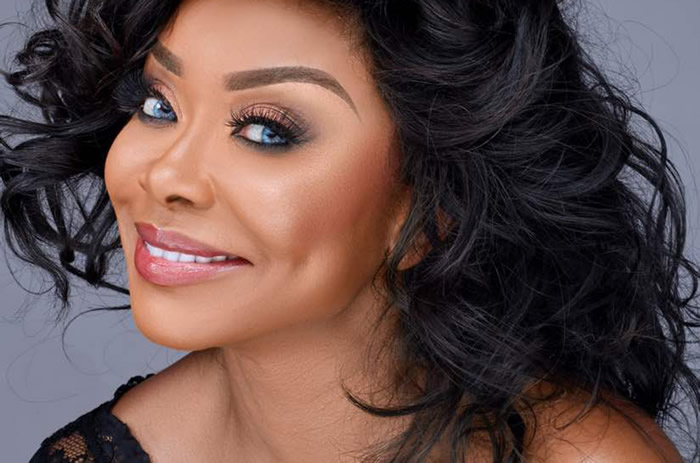 Many people know her as a singer so it was a surprise to see her as part of the cast of Smarty Production's latest movie, "40 looks good on you".
The movie, which premiered at the Silverbird cinemas at the Accra Mall and West Hill Mall last night, saw Stephanie act alongside Selassie Ibrahim, John Dumelo, Frederick Leonard, Shaffy Bello, Eddie Watson, Uche Jumbo and Rosylyn Ngissah.
"40 looks good on you" is about five ladies who become best friends in the university and make a pact to succeed in life (no matter what) before they hit 40 years.
They go all out hoping to attain this feat but the question is: do they mind lying just to make this pact happen?
In the movie, Stephanie plays the role of a God-fearing young lady who wants to be a pastor or at least marry one. Things don't go as planned and she ends up a call girl. During the day she is a preacher and at night she is a stripper.
Speaking with The Mirror in a phone interview ahead of the premiere, she said although she directed and starred in her own theatre shows, being on the set of a movie was a different experience.
She said in the past, she received several invitations to be part of movies but her focus then was building her career as a singer and not an actress.
"I received a number of invitations back in Los Angeles, United States, but I always shied away because I felt I wasn't prepared for acting. When I do something, I want to give it my all and excel so I felt I had to prepare well for such roles. I accepted this one because I knew it will be a good introduction into the movie industry," she said.
Asked if she would feature in more movies, she responded: "I accepted the role because the storyline was beautiful. I underestimated how challenging it would be so I am waiting for feedback from movie fans."
The 'Good bye' singer expressed gratitude to actress and producer Selassie Ibrahim for building her confidence for the role and Pascal Amanfo for directing her.
On her music, she said she had released a new album, "The Rocksteady Revolution," with her band, The Scorchers, in the United Kingdom, and they were preparing to go on a world tour.
Source: Graphic Showbiz
Latest posts by Classic Ghana
(see all)