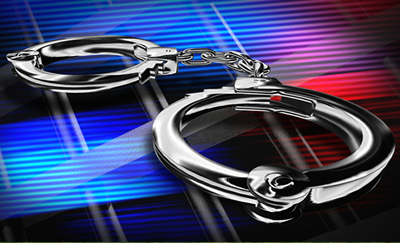 A 49- year -old imposter , Jerry Fiifi Medicci is in the grips of the Brong Ahafo Regional Police command for posing as a military officer with a rank of Major.
Chief Inspector Augustine Kingsly Oppong, Regional Police Public Relations Office (PRO) when contacted confirmed with the Ghana News Agency in Sunyani that the accused person who claimed to be a medical at the Havanna State University in Cuba had been detained by the Regional Police assisting in the investigations and would soon be arraigned before court.
He said on Thursday June 7, 2018 the Ghana Prisons Service (GPS) conducted an enlistment exercise at the Sunyani Central Prisons and whilst the exercise was going on, the accused appeared at the venue identifying himself as a Military officer who was there to assist some applicants.
Chief Inspector Oppong said his demeanour raised suspicion and made the Prison officers on duty to alert the commanding officer of the Third Battalion of the Infantry, Sunyani.
He said the commander ordered some military officials to proceed to the central prisons to affect the arrest of the swindler.
Chief Inspector Oppong stated that a search in accused person's purse indicated that he was holding two different Military ID cards with numbers 200404 and T0257 bearing his photographs in a military uniform with the name Nana Kofi Hota, with the ranks of captain and major respectively purported to have emanated from the office of the president .
Other items the police found in the purse was a Nation Health Insurance card bearing the same name Nana Kofi Hota and his military photograph, an envelope containing WAEC certificates of unidentified persons , Ghana Prisons Service enlisted forms in the name of unidentified persons , he added .
Chief Inspector Oppong the said police took him to the Thomelia Guest House at Techiman where he was lodging the next day and a search conducted in his hotel room revealed a set of military uniform with the rank of major embodied on it with the name Hota, one military beret, two caps, one pistol holster.
The rest were two military T- shirts, one military shots, one military bayonet all believed to be the property of the Ghana Armed forces and some envelopes containing online application forms of the Police and Immigration Service and WAEC forms belonging to unidentified persons.
He said accused confessed to the police in his investigation cautioned statement to the police that he was not a Military officer and mentioned his genuine name as the name above.
Chief Inspector Oppong said all the items found on accused were in police custody as exhibits.
Source: GNA
Latest posts by Classic Ghana
(see all)