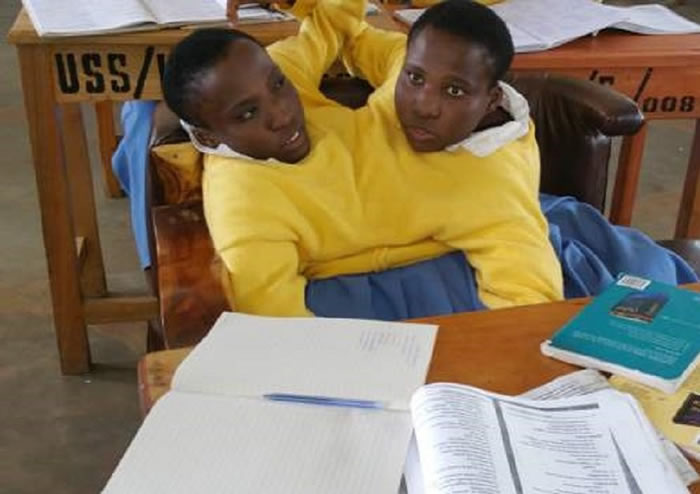 Tanzanians are mourning the death of conjoined twins, Maria and Consolata Mwakikuti.
The two, aged 22, passed away on Saturday, June 2, at Iringa Regional hospital after battling a chronic heart condition. They had been in the hospital since last December.
They had two hearts and separate heads and arms.
They were loved by all and their death has saddened many in Tanzania.
People have since sent their condolences on social media to the family and friends of the deceased.
Tanzanian President John Magufuli tweeted that he was "saddened" by their deaths, saying that the two had "dreamed of serving the nation".
At the time of their death, they were taking a teaching degree at the Catholic University of Ruaha.
The twins, who had never wanted to be surgically separated told the BBC last year that after they had completed their university education, they would like to become teachers.
Their parents died while they were still infants.
Maria and Consolata were adopted by the Catholic charity Maria Consolata, which raised them and named them.
The two furthered their education through funding from local government and private donations.
Latest posts by Classic Ghana
(see all)