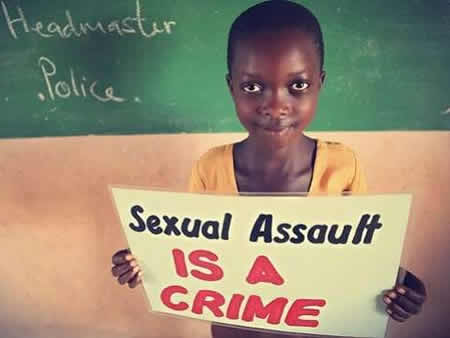 The Ajumako-Eyan-Essiam District Directorate of Education has expressed its determination to punish teachers caught to have engaged in sexual relations with female students at the basic and second cycle levels.
Mr Daniel Cobbold, who announced this said, "GES is determined to evoke the severest of sanctions on teachers who asexually abuse students, especially girls. This is to serve as deterrent to others in cases which would be established.
"It must be emphasised that the Ministry and GES condemn such conducts and specific provisions were in the code of conduct for the staff of GES," he noted.
Mr Cobbold was addressing a durbar of pupils, students and teachers at Ajumako in the Central Region, to mark the District's "Girls' Education Week" as part of activities of the International Day of the Girl-Child.
It was on the theme: "Reducing the high rate of teenage pregnancies; the role of stakeholders".
He added that the Ministry has encouraged head teachers to intensify guidance and counselling sessions in their schools, to give the students the confidence to report such cases to authorities for appropriate actions to be taken.
He was hopeful that these measures will facilitate the elimination of the unfortunate development.
That notwithstanding, teachers were encouraged to live exemplary lives worthy of emulation to enable the girls grow to become responsible adults.
"Teachers must dress well, walk well and live morally upright lives. They must exercise high level of self discipline and desist from all forms exploitations that will tarnish the reputation of their career and destroy the future of children," he said.
Mr Awudu Dramani Sam, the District Director of the National Commission for Civic Education (NCCE), underscored the importance of education to the development of an individual, as well as the entire nation, and urged parents not to renege on their responsibility to their children.
He appealed to women to motivate and encourage themselves and noted that "women ought to exhibit sterling qualities for others to see them as role models. They must engage in meaningful gender programmes that would empower them to play their expected roles in society."
He advised children to be submissive to their parents as they strive to make investments to secure their future.
They should also obey their teachers to encourage them to give of their best for them to graduate with flying colours.
Source: GNA
Latest posts by Classic Ghana
(see all)