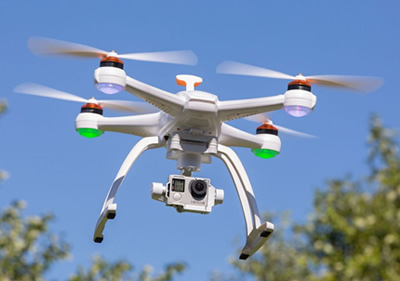 The Tema Regional Police Commander has hinted on the use of drone technology to detect and combat crime as part of his efforts to make the region safe.
Deputy Commissioner of Police (DCOP) Nana Hinneh Asomah says he has personally acquired a drone which is being configured at the National Police headquarters to commence the business of providing security to the region.
He made this known on Friday when he briefed the press on the arrest of some suspected criminals during a swoop on Tulaku in Ashaiman, and how drones would aid in such activities.
DCOP Asomah told of a police swoop on Tulaku a community in Ashaiman upon intelligence that criminal activities were going on there.
He informed that based on the exercise which was led by the Deputy Tema Regional Police Commander, DCOP Boadu Pepra, the police arrested nine persons who were "currently in our custody while we screen them, and at the end of the screening we will send those found culpable to court."
He said the Police retrieved compressed substances suspected to be cannabis, a lot of double-edged knives, mobile phones among other items.
According to him, "The signal we are sending out there is that we are not going to rest; we are going to move from community to community to identify where these criminals are and move in on them."
Responding to what he was doing to prevent the police officers themselves from taking part in criminal activities, he said, "It's a human institution so obviously we will get some bad nuts among us; but our system is such that if you are found out, the law will deal with you."
He added that, "We are engaging them, we are talking to them, we are conscientizing them not to allow themselves to be used for criminal activities."
Nana Asomah sounded a warning to all criminals within the region to beware of the police, because they were ready for them,
"We're going to control and manage crime well in the region so that everyone could sleep and sleep well and go about their socio-economic activities without fear ,"he said.
Source: GNA
Latest posts by Classic Ghana
(see all)