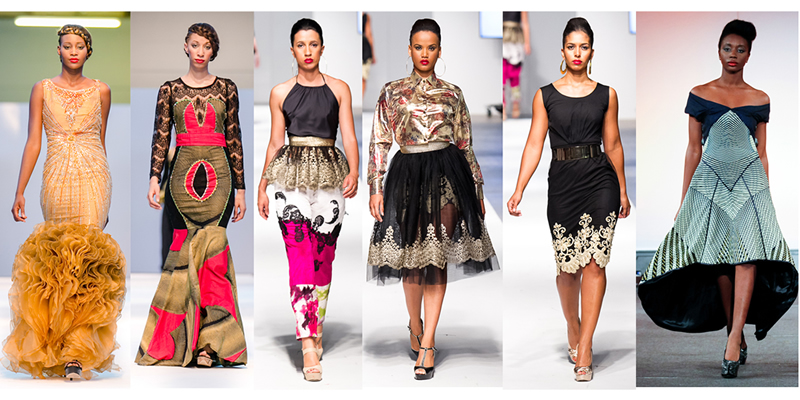 Many of us grew up hardly knowing the difference between a seamstress and tailor and invariably we concluded they were dressmakers in the society.
And we easily form impressions based on the clothes worn by an individual. For many, clothes reflect an individual's personality and culture.
In Ghanaian social gatherings, everything adorned on an individual, from the hair, the clothes and to the shoes says something about the person.
Our ethnicity, religious beliefs, social status and even our world view is portrayed by our style of fashion at any given time be it a funerals, weddings or even on an ordinary Sunday when we attend church services.
It is fair to say that western culture, just like in many spheres of our social culture, has greatly influenced our style of fashion. But we could as well say it has informed and enhanced the quality of our fashion and this is besides the negative effects it has on the sustenance of the fashion industry.
From the existing varieties of the smock or 'Batakari' designs, the wide array of kente cloth designs to the new emerging forms of African fashion as seen at various social gatherings, one can say the cultural interactions of the western and African fashion styles has been quite meaningful.
Sociologists say fashion helps to ensure belongingness and conformity.  And by this, it is fair to say that in the African society, man is not alone for the dress one wears even says something about your family. And this can even be seen with the sort of dress we wear when we attend the funeral of an elderly person as compared to the funeral of a youth.
Again it is fair to say that though clothes can be influential in one's life, the younger generation tend to be influenced by fashion than the older generation. And this can be seen with some adopting extreme fashion trends in an effort to state a claim.
We wear clothing for a variety of reasons including for protection; to ensure safety as it occurs when working in a hazardous environment; there are also uniforms to distinguish workers of a certain category from others; there are clothes to portray our status; and we use clothes to decorate ourselves as we want to feel good.
In Ghana, we have two seasons, the dry and raining season; our clothes remain invariably the same and hardly change in spite of the changes in the weather. But the clothes we wear can also clearly communicate our daily activities hence we have official wear, sportswear, casual wear etc.
But the fashion industry besides producing clothing also creates jobs in the broad employment segment as workers in this sector includes: fashion designer (footwear and clothes), fashion retailer, photographers, models, fashion editors, fashion journalists and fashion magazines etc.
And in Accra, occupations found in a given fashion category like a beauty salon can include: perfumer, barber, hairstylist, skincare specialist and nail technician.
Indeed, food, clothing and shelter is the basic need of every human being and with the preceding paragraphs we can conclude that this short piece discuses fashion in our society.
The fashion industry means a lot for the sustenance of the Ghanaian culture, way of life and general economy. Hence, the need for more should be done to highlight and attend to their needs and concerns.
Challenges in the industry abound and though the prominent one is the influx of imported goods, industry related educational programmes are still not as high as expected.
And besides the challenge of funding to expand industry efforts, the low international presence by fashion industry players has limited their potentials.
And finally any time you encounter a fashion designer, besides the monetary compensation for their hard work, do tell him "you got their back" in every effort they under take to protect and grow the industry.
By Thelma Abbey
Source: GNA
Latest posts by Classic Ghana
(see all)