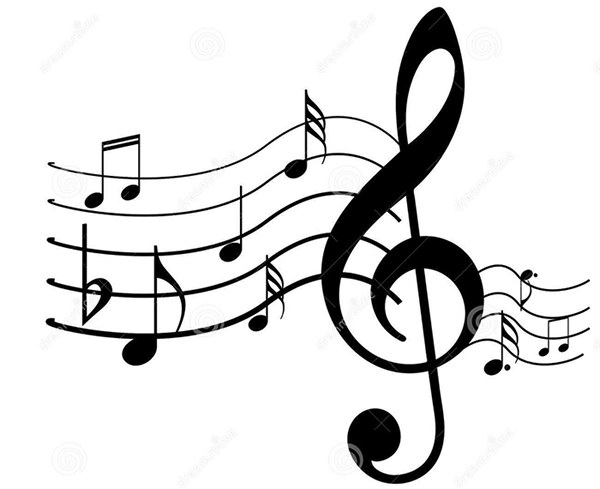 The struggles of many music talents, who have not risen to the limelight in Ghana's music circles and beyond is becoming a worrying phenomenon.
Over the years, many talents are wasted for lack of opportunity, adequate financing, social and moral support, as they get frustrated along the line and give up on their God given talents.
These artistes, who are yet to hit the lime light, are mostly referred to as "underground artistes" and as they are yet to make any meaningful contribution to the development of the industry as well as the realisation of their full potential in the showbiz industry.
These artistes have over the years gone through intense struggle just to get their voices heard or exhibit their potential, but are always relegated to the background.
Indeed, some of them do not even seek for financial reward but the platform to prove to the world what they are capable of doing, but are still denied.
The GNA Entertainment Desk, bring to the fore some of the challenges confronted by these young and upcoming artistes.
The Struggle
The struggle in world of underground artistes, are indeed overwhelming with various problem ranging from the lack of financial support, professional guidance, leading to total neglect of their music career.
But one major question that came to mind, whether they are sure of what to do to rise through the ranks in the music industry? Certainly not. Most of them are just doing any kind of music that would enable them to be heard on radio and seen on television.
The desperation among these young musicians are evident, as they are often caught up in what they need to do now to achieve success rather than, who they want to become and what plans they have taken to get there.
The plights of various artistes, does indeed vary based on how they got into music with majority of them have been through the hustle and bustle in the music scene, while others are however lucky enough to get a quick rise.
Efforts              
The talents abound in Ghanaian music circles as we have intermittently had various hit tracks from 'unknown' artiste but their sustainability in a very competitive music circles as become a major issue.
Most underground artistes put so much time and efforts in what they do, but how to get noticed is the challenging issue, but Yaw Berk a signee on the "Highly Spiritual" record label shares his thought, "It is the dream of every underground artiste to be heard and by getting that you need to get someone to invest in your talent. You need a platform to get the attention of a major record label and that was my ambition for joining the MTN Hit Maker".
So this assertion by Yaw Berk could become a game changer in the life of any underground artiste, if they really believe in what you do and give out a product that would be related by music loving fans.
Henry Nuamah also known in the music circles as "Krymi", said in an interview that, the problem of annexation of most music talents at the underground level is largely due to the lack of support.
"I was once an underground artiste and I can say that, most of them don't' gain anything out of the music, which is really affecting their progress, but we have to get to the point, where everyone one can earn something from doing music irrespective of your status.
"'We have super talents at the underground level and many of them are putting in a lot of efforts and time in doing music despite not having the connections and the finances promote their songs,'' Krymi noted.
So now the question is, how do we explore and annex the various talents in our music?. This is why the issue of industry players comes in and what role they play to take Ghanaian music to greater heights and make it more a lucrative industry.
Mental Preparedness
In a discussion with various underground artistes, you could realize most of them are poised to become successful in the music industry, but that could only be a desire since getting up there becomes a major huddle.
They often get excited to get something on tape, to be heard by friends, to get playing time on airwaves which according to them represents success, but should that be the end of the story? Definitely no, as they need to do more in terms of quality and management to go beyond that level of success.
Inferiority Ideology
One of the major challenges of underground artistes, is what i term as inferiority complex. Some don't believe in themselves despite have enormous quality. To survive in these competitive market, one must strive to be a threat and take advantage of every single opportunity.
Most underground artiste do not believe in the product they bring out as they are unable to push to the top charts of Ghanaian music.
Mr. Drew another rising music star, also raises the issue of branding which has led to this inferior thinking by many underground acts.
"I don't want to blame the industry for the plight of underground artistes, because we are all different in our own way and whatever one person is going through, the other might be different.
"It can also be like the artiste isn't doing something right or the other artist isn't doing good music. Branding is also a key factor, you can do good music but the branding might be bad, in general I think the underground artistes, should be persistent in whatever they do because there are great talents out there".
To rise to stardom is certainly not a roller coaster ride but a tortious journey, with everyone striving to get to the top to achieve celebrity status, but Kwame Eugene a top Ghanaian artiste has these words of encouragement: "They shouldn't give up in life, but continue to work hard. They should have a good product that would prompt someone to help you and with God on your side you would get to the top."
By Simon Asare
Source: GNA
Latest posts by Classic Ghana
(see all)