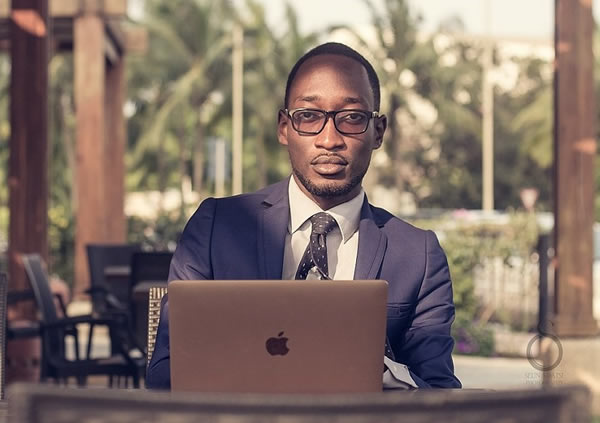 They say necessity is the mother of invention, and this is what pushed Ghanaian triplets who are also doctors to create a platform where Christians can not only share problems anonymously but also find friendships and relationships.
The platform, LoveRealm, came about when one of the triplets and the CEO, Dr Yaw Ansong Jr., had a crisis of faith. He spoke with Face2Face Africa in an interview about their creation.
"I had the idea for LoveRealm during moments when my faith was challenged. I was looking for answers and help but found none—only judgement and shame in the traditional sources of finding help (a la Church, friends, family etc). So we decided to build a platform that solves the unique problem of connecting people of faith and provides tools for them to grow and become better people," Ansong Jr says.
Ansong who currently resides in New Haven, Connecticut, comes from a family of 6 siblings, of which he is a triplet. He is also a biomedical engineer and a computer programmer.
With the platform, Ansong hopes that people would be able to interact without fear of judgement and even get help from counsellors.
"LoveRealm enables people share their problems anonymously. This means you can share your dirtiest secrets and problems without fearing judgement or shame. LoveRealm also connects it's users to Counselors, providing a source of solace and comfort to those who need it the most," Ansong Jr adds.
One of the things that set the platform apart is the lack of nude content and violence. According to the platform's website, 'unchristian' content is removed to ensure a holy social network experience. However, the site is also quick to point out that it is not a place for the self-righteous and neither is it Facebook with a cross or Twitter.
The venture is not without challenges, especially connected to its Christian-centred policies.
"'We don't invest in Christian startups', 'I hate religion, I'm Atheist', these are the king of things you'd hear on a daily basis as the founder of a tool that helps people of faith. More-so, as a tool built to connect people of faith, you'd expect the Church to be more welcoming and embrace technology, but it seems the church globally is sceptical about technology and adopts a more cautious approach," he adds.
Currently, the platform has over 50,000 members in over 140 countries and is currently available on web and on Android and iOS. The triplets say they hope to get investors to develop the app to offer more experiences.
Source: face2faceafrica.com
Latest posts by Classic Ghana
(see all)