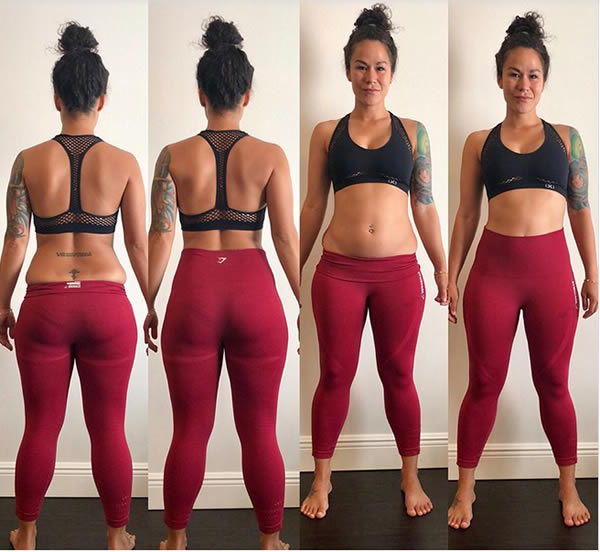 Sia Cooper is all about debunking the hacks influencers use to make themselves look "perfect," and her latest post is no exception. Cooper posted an Instagram on how high-rise leggings shape, contour, and hide the "bulge" around her hips and belly.
In the post, the fitness influencer showed a series of photos demonstrating just how dramatic her body changes when she puts on the leggings. She then urged followers to notice all the other social media stars who don leggings in their selfies as well, using this trick to hide what they view as body imperfections.
"Pay close attention next time you start scrolling and lemme know, alright?" she said. "There's nothing wrong with you-nobody is perfect. Some of us just hide it better than others."
Cooper provides an even closer look in a video of this transformation. Complete with her daughter "having a meltdown" off-camera, she revealed a more vulnerable moment to help her followers feel better about their bodies. With just a simple adjustment, her red pants completely change her shape.
"I was inspired after seeing the trend of many fitness personalities sporting these high-waisted pants," she tells Health. "It gives an illusion of a smaller waist and a bigger butt, so I wanted to show people how it's done."
Whether you opt for Cooper's leggings trick or not, it's good to know about this sneaky tactic people use in their perfectly curated fitspo posts. Rather than compare ourselves to the unreal photos we see all over social media, we should love the skin we're in—whether or not it's compressed by your favorite workout pants.
Source: health.com
Latest posts by Classic Ghana
(see all)