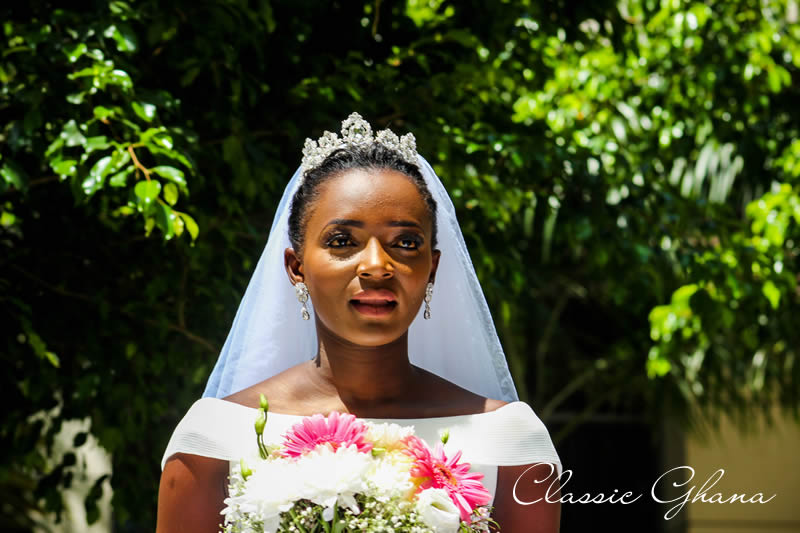 Wedding ceremonies come up so often in our society. Surprisingly, not all wedding ceremonies go down-well as expected. The success or failure of any wedding ceremony like any other human venture rest solely on the quantity of planning that goes into it. Proper planning usually guarantees a good outcome. When a bride decides to plan and handle the nitty-gritty of her wedding, there are many things to consider and strictly adhere to be able to enjoy a stress-free wedding ceremony.
Why the need for a bride to plan her own wedding?
A bride may choose to plan her own wedding to enjoy absolute independence and control over what she wants for her wedding. Another reason is the ability to be in control of every necessary detail including the budget. This allows you to buy only those things that are necessary and essential for the ceremony. Obviously, a wedding ceremony planned by a bride comes off like a customized ceremony. Flexibility in terms of timeline and other things like flowers, decorations, and ring can be acquired at the bride's best call.
It is necessary to take advantages of the well-spelled-out "Top 10 tips for a brideplanning her own wedding"below:
Early planning: The popular saying goes thus: "An early rise guarantees the early return."So, the earlier you commence your planning, the easier and the better it will turn out. Starting the plan early gives you enough time to cover all the necessary grounds. Early start of planning will provide you with enough time to make changes without working under pressure.
Make out a checklist/verification list: It is essential to have a well-detailed checklist/verification list of the things to do, what to buy, people to contact, and other important things. The purpose of a checklist is to guide you to closely monitor and confirm that all things required are attended to without missing out on anything. The checklist, if properly used will save you from duplicating a task while others are left unattended.
Go for effective budgeting: This is very important. Never work foran unrealistic budget. Working with unrealistic budget like downplaying the actual cost of items may be counter-productive than when working with the real cost. Don't go for expensive items that will stretch you later. Also, don't ignore or forget some additional or unforeseen expenses that may crop up later.
Work with some trusted allies: It is essential to work with some trusted family members and close friends to help you to fashion out some aspects of the planning. This will free you from unnecessary stress.

Make a reasonable list of guests: Make a reasonable list of guests. Don't make elaborate of an invitation than you can reasonably cater for. This is a situation where you have to make a critical decision of who is necessary to invite and who you can ignore without any sense of guilt. Don't base your invitation on sentiment.

Consider self-catering: You may engage some friends and family members that you consider to hold on well on the catering aspect. If you can embark on self-catering, you will save a lot of money as against hiring event planners, or commercial caterers.

Don't be caught napping: It is necessary to make alternative plans for each of the events. Some unexpected things ranging from human errors to some unforeseen natural events could happen on the day. If your planned arrangement is to hold your event in the open garden, consider having an alternative plan of a covered venue in case there is a sudden change in the predicted/expected weather.

Pick you're the bridesmaids that are dependable and reliable:I'm sure you would like to pick friends and relatives that you will always like to see and relate to before, during and after your wedding. Don't choose "new-faces" that may not stand the test of time in your life. Also, consider the availability and reliability of those you want on your bridals train as you don't want a last minute excuse that needs urgent replacement.

Be sure of the photographer that you will engage: Videos and photographs are some of the lasting memories that you will want to keep for your wedding memories. This call for engagement of a competent photographer and a test and well-qualified personnel for the videos. Don't employ a mediocre as this may mar the lasting joy of your wonderful ceremony.

Involve yourfiance: Remember your wedding is not a solo show. Involving your fiancéis important. Assign some responsibilities to him so he can input some of his ideas your groom his responsibilities. Listen to him especially in the areas of the type of music, menu and budget planning. Ignoring him mayinadvertently ignite a cold-war later on.
Your beauty outlook; Get it right! Yes, your wedding day supposed to be your best day. However, wrong beauty products and their application can create a Halloween kind of experience than enhance your real look. It is essential to get the right beauty products and expert advice from renowned beauty experts such as actinera
Wrapping Up!
Besides the economic consideration, there are significant advantages that go with the exercise when a bride decides to plan her wedding. The joy of realizing that she is almost the "master of her own ceremony" is immense. How about the independence of having an almost absolute control about all the inputs she desired to have rather than what an event planner will force on her? Besides, the ability of the bride and the groom to start working understandably from the initial stage is established.
Source: Fashion Ghana
Latest posts by Classic Ghana
(see all)