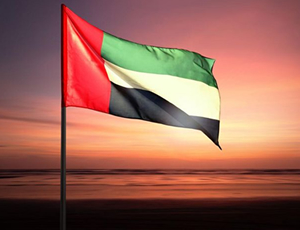 Mr Abdullah Saleh, the United Arab Emirates' (UAE) Undersecretary for Economy, says the UAE is willing to work with Ghana to boost economic ties for the mutual benefit of both countries.
He said Ghana's flagship policies such as the One District, One Factory (1D1F) was a good one that would bring rapid socioeconomic growth to the country, which the UAE would like to be part of it.
He noted that the UAE saw Ghana as the gateway to countries in the West Africa sub-region.
Mr Saleh made these remarks at the opening of a forum by the UAE Official Trade Delegation to Ghana in Accra.
The forum, which sought to explore business opportunities in Ghana, was organised by the UAE Ministry of Economy in collaboration with the Ghana's Ministry of Foreign Affairs and Regional Integration (MoFARI), Ministry of Trade and Industry (MoTI) and the Ghana Investment Promotion Centre (GIPC).
Members of the delegation were from the UAE's logistics, transportation, energy, industry, food processing and port operations sectors.
Mr Saleh said there were many common synergies between the two countries, such as natural resources (petroleum mining) and tourism.
He recounted that 25 years ago the UAE was depending on oil and gas, which by then constituted 90 per cent of their total gross domestic product (GDP) of their economy; stating that however, with their diversification policy, the UAE economy now had oil and gas forming less than 30 per cent of their GDP with the rest of the GDP coming from different sectors.
He said one of the most important sectors which contributed to the UAE's GDP as a desert country was the tourism sector, which now accounts for 12 per cent of their GDP; adding that similarly Ghana was focusing to be a destination for tourists on the African continent.
On the volume of trade between the two countries, Mr Saleh said they had witnessed rapid increase in trade volumes between the two countries.
"Last year we reach $1.2 billion in bilateral trade, most of this came from mining (mainly gold) but in 2016, the figure was around two billion. So we witnessed a drop in our bilateral trade volume in 2017 and that is why we are here today," he said.
Mr Saleh noted that they were in Ghana not only to have more discussions on trade but also to explore new opportunities.
"We have been here for several years. We have invested in Ghana – in mining, infrastructure and energy. But we will like to diversify our economic relations with Ghana," he added.
The Undersecretary said that the potential for the investment and growth of Ghana's economy was encouraging more investors to come and invest in commercial activities in the country.
Mrs Evelyn Nyarko, Deputy Director, Investor Services Division, GIPC, in her presentation, gave an overview of investment opportunities in the country.
She said that Ghana had a conducive climate for investment, and that there was room for growth and profitability.
Mr Cyril Kofi Darkwa, Head of Dubai Chamber Representative Office – Ghana, called for the deepening of bilateral trade between the two countries.
Mrs Iva Denoo, Acting Director, Economic Trade and Investment Bureau, MoFARI, said Ghana was the right place to do business.
Source: GNA
Latest posts by Classic Ghana
(see all)