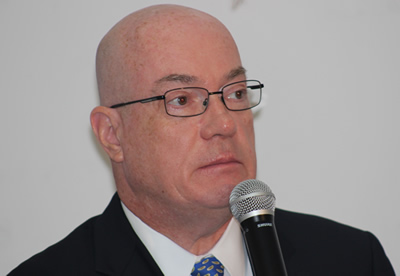 There has been an increase in travel from Ghana to the United States in the last two years due to an increase in visas issued over the period, the outgoing United States Ambassador to Ghana, Mr Robert Porter Jackson has said.
He said in 2017 alone a total of 16,500 travel visas were issued to Ghanaians for study, business and tourism in the United States.
Mr Jackson added that although figures were not ready on the number of visas issued so far in 2018 he was sure that they will be more than 16,500 "because applications had increased dramatically and the number of people denied visas has declined."
He said he also believed that Ghanaians immigrating to the United States would be in the vicinity of 4,000 as the number had been steady over the last few years.
Mr Jackson said these when he met some selected journalists at the United States Embassy today in a roundtable discussion on the partnership between the United States and Ghana, especially during his tenure which has ended.
He was sworn in as President Obama's new US Ambassador to the Republic of Ghana on November 30, 2015 after the US Senate had confirmed his nomination on October 22, 2015.
Source: Daily Graphic
Latest posts by Classic Ghana
(see all)