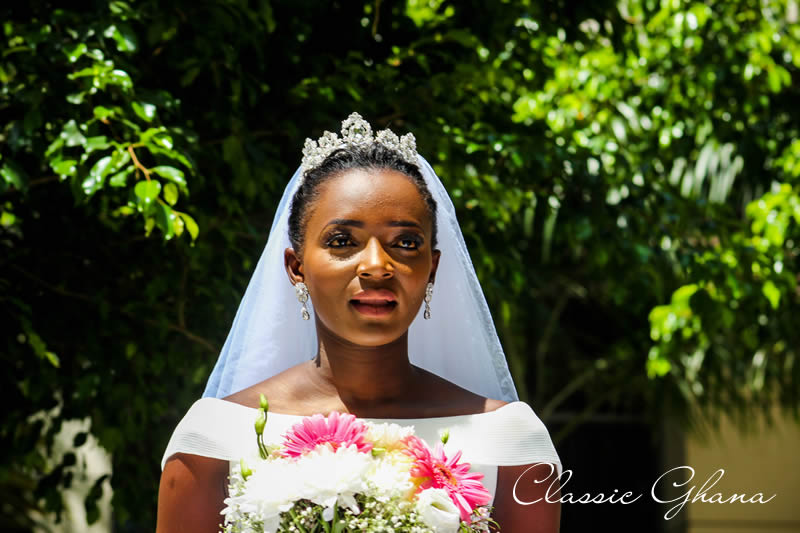 When it comes to the big day, almost everybody from friends of the bride to family becomes an expert in wedding planning.
From the style of the bride's outfit to how she should sit in the church hall, friends and families make suggestions to the bride.
Below are few things or let me say norms that brides adhered to on their big day. However, these rules are subtly fading out of the system as today's bride has become more creative exploring new ideas.
Bride eating Eto with eggs on wedding day.
Not too long ego brides in Ghana will be made to eat Eto (Mashed Yam and Palm oil) before heading to church for the wedding. It is believed that this meal helps the bride to surpress the urge to visit the washroom. However, some brides have neglected this practice with some either eating banku or any meal they wish for or going to the altar on an empty stomach.
Wearing veil – Not too long ago, a veil was an essential part in a bride's outfit in Ghana. Now, most brides have replaced veils with fascinators for a chic and trendy look on their big day.
Having bridesmaids who are unmarried and of same stature – Gone were the days where brides selected maid of honour and bridesmaids based on having similar features. Fair complexion brides would at all cost have fair maid of honour. Slim brides could not have plus sized friends as maid of honour. This is gradually changing as married women are performing the role of bridesmaids these days. Well, there is also a video circulating on social media where a pregnant woman was part of a bridal team.
Long hair extentions for brides – Most brides in Ghana for some reasons prefered long hair extentions. Even for those who had had short hair all their lives would want to swap it for the long hair look on their wedding day
But lately, some bold brides are rocking their natural hair, braids and even short hair for their big day. So it came as no surprise when I recently spotted a picture of a Ghanaian bride with a low cut hair style on social media.
By Pamela Ofori-Boateng
Source: Modern Ghana
Latest posts by Classic Ghana
(see all)