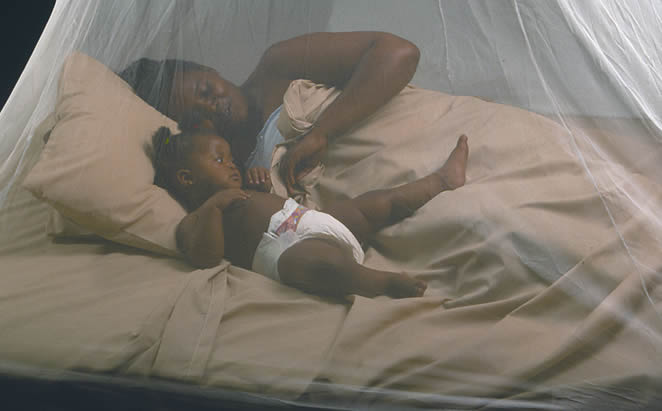 The Public Health Department of the Ghana Health Service would from August 8 to 14, this year, distribute 1.2 million treated mosquito nets to 3.8 million persons across the length and breadth of the Western Region.
In all, 91,600 households, who have been issued with identification card for collection of the treated net, would have access to this vital object of controlling malaria among communities, in order to reduce the health burden and create healthier and prosperous societies.
Mr Daniel Aggudey, the regional Focal Person on Malaria, during a media brief on the mass distribution exercise, said 90 per cent of households registered would receive the net.
He however advised against the use of the net for fishing, fencing and other purposes that sought to negate the gains and strides being made by the Ghana Health Service and the Development partners in reducing or eliminating malaria.
He noted that malaria continued to be one of the most severe public health problem in many countries, including Ghana, and about 3.2 billion people live in areas at risk of malaria transmission.
Globally, 91 countries reported a total of 216 million cases of malaria, an increase of 5 million on 2015 figures as stated in the WHO WM Report, 2017.
The Focal Person said Africa continues to account for about 90 per cent of all malaria cases and deaths worldwide with Plasmodium falciparum as the most prevalent malaria parasite in sub-Saharan Africa and accounts for 99 per cent of estimated malaria cases in 2016, as stated in the WHO WM Report 2017.
In Ghana, malaria accounted for 22.7 per cent of all admissions in 2017, as against 24.8 in 2016 (DHIMS2).
Also, 3.9 per cent of all suspected malaria cases were pregnant women in 2017 (DHIMS2) and amounted to 2.1 per cent of all deaths with case fatality rate at 0.20 among children under 5 years.
Malaria is transmitted between humans and mosquitoes when an infected mosquito bites a human or when an infected human is bitten by a mosquito; however mosquitoes cannot infect humans immediately after contracting the parasite, which has a complex life cycle.
Mr. Aggudey said malaria, be it the complicated or severe, affected both the health and wealth of individuals and nations alike and is sometimes believed to be the cause of poverty since it has measurable direct and indirect costs, impeding economic development.
He pointed that the strategic goal of the service was to protect at least 80 per cent of the population with effective malaria prevention interventions by 2020 and provide parasitological diagnosis to all suspected malaria cases with effective treatment to 100 per cent of confirmed malaria cases by 2020.
Mr Aggudey said since 2003, efforts to promote ownership and use of Long Lasting Insecticide treated Nets (LLINs) had been made and several approaches tried.
The Point Mass Distribution (PMD) was a revised campaign strategy by the GHS and partners to get LLINs to households using the universal coverage principle of one net for two persons in a household.
Source: GNA
Latest posts by Classic Ghana
(see all)