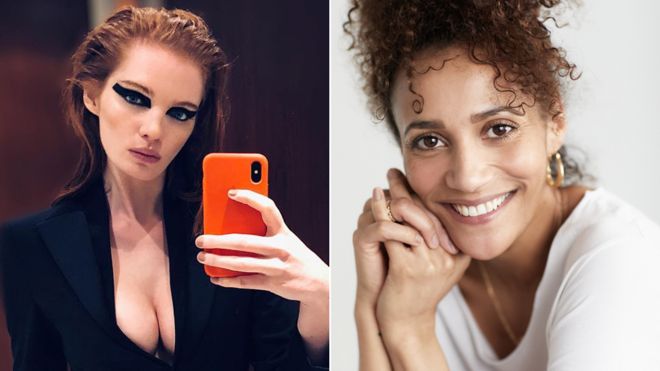 Defining what makes a good model is more difficult than it sounds.
"I don't like to think that we're looking for one thing," says Robyn Bright, a scout for the Models 1 agency, which is celebrating its 50th birthday this year.
"If you find somebody who really just stands out, when you see it, it's quite amazing.
"As a scout, it's always the quiet one at the back of the really loud group of girls who are all caked in make-up, who's probably not worked out how to do her face yet, and is really inconspicuous – it's always that one that you see."
Bright is speaking from experience.
Scouted herself outside Topshop on Oxford Street nearly 20 years ago, she built a successful modelling career before moving behind the camera to help find the next generation of models.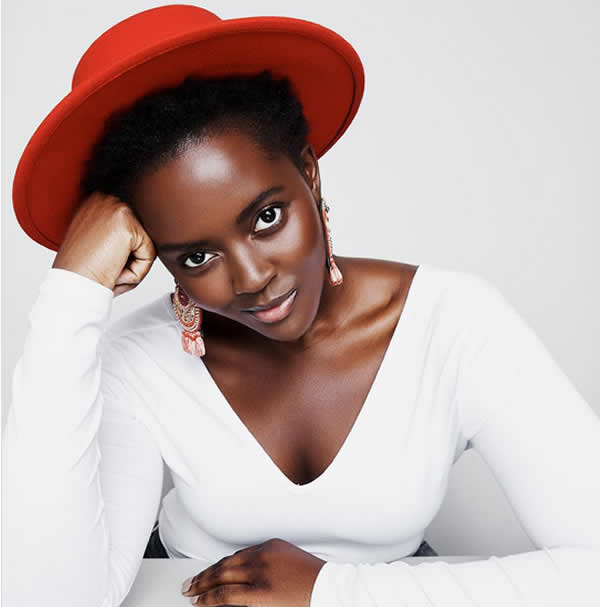 There is, of course, no shortage of people keen to pursue it as a career, and the agency has a number of ways to find new faces.
"We go out on the streets, literally," says John Horner, Models 1's CEO. "We go into shops, we run competitions, we go to music festivals.
"We get what we call 'wannabes' who turn up – we get about 2,000 of them every year, who literally walk through the door."
So what's the success rate, when you have that many hopefuls?
"Of those 2,000? I would think we sign up probably 100 in a year in totality," he says. "But of those, only maybe 15 or 20 will sustain, i.e. stay with us for a good few years.
"And in excess of that, we get about 20,000 online applications as well."
Crikey.
While getting signed by an agency is evidently a challenge, the really hard work doesn't start until you're actually on the books.
"There's a misunderstanding that you scout someone today, and they're working tomorrow – they're not," Horner says.
"It takes about three years for a youngster to basically be ready to do proper modelling. It's not something you immediately take to – you learn to do the job."
Horner breaks down some of the requirements:
"You've got to be confident," he says first and foremost.
"You've got to learn to cope with rejection, because they're rejected from more jobs than they'll accept.
"If you're a catwalk model, you've got to learn how to walk.
"You've got to learn how to perform in front of a camera.
"And – you've got to build your book, your portfolio, and build it to the look that we want you to portray as a model."
Building and maintaining that look is practically a 24/7 job in itself, Bright explains.
"We really encourage them to take care of their skin and their hair," she says.
"That's really important because those are the elements that really start to show… sometimes if you get a girl that smokes and has started going out quite a bit, you can really see that.
"I can spot a smoker a mile away. You just can, honestly, it's all in their pores.
"Obviously, there will be an element of it that's down to their own skin and how lucky they are with their genetics. But even some of our new faces I can tell the girls who smoke."
The biggest issue in modelling, of course, is body shape. Would a scout ever advise a model to lose weight?
"I mean, look, that does happen," Bright says. "But it's the way you say it. Because we really support strong not skinny. And if we ever say lose weight, it's just trying to tone up, change their shape.
"We've got a great guy that we work with who will develop a diet plan, a nutrition plan with these girls. So as well as doing light weights with them, they're eating the right things for their bodies to be looking strong and staying strong."
Horner points out that the appetite for a slimmer look has largely been driven by advertisers.
"Models today are infinitely less shapely than they were many years ago, and I think the demands today for a consistency of shape are much higher than they used to be," he says.
"Clients want models who are of a particular proportion. They need a certain height because their clothes look better with a certain height. There's a curve division, which is curvy models, but for the most part, models are sort of straight and slim.
"We're not interested in skinny, or all that sort of stuff where models don't look healthy. They are naturally thin. I would say that that is the look that most clients want today."
Models 1 is far from the only agency to have a curve division, something which John says is partially down to the growing appetite for a wider variety of body shapes in campaigns.
"It's very slow happening in this country, it's very big in America. The thing is, not very long ago, curved girls had a very limited range of retailers they could go to," he says.
"They had [plus-size shop] Evans, and most of it was done online. And a curved girl would feel uncomfortable going into a shop where she had to go straight to the larger garments and so on, so it's quite a challenge for a curved lady… in spite of the fact that 60% of British women are over size 14.
"It's a ridiculous thing really, but it's beginning to happen. And we're beginning to get curved models into curve advertising campaigns as opposed to just curved online."
But, he adds: "Say what you will. Women aspire to exactly the size that they are. So if you showed a size 20 curved model, I don't think you'd find a lot of women aspiring to that.
"You have to feed to what consumers want. They will always say they want something different, but actually, when it comes to it, you portray the woman that they aspire to be.
"It's slightly similar with our older women – we have a classic division, our oldest model is 96, a lady called Daphne Selfe.
"She's not typical of our classic division, a lot of them are in their 40s. If you show a much older woman then mature ladies don't aspire to be older, they aspire to be a little bit younger. So it's a careful blend."
Once you have a good few years under your belt as a model, Bright says, there are plenty of career opportunities open to you.
"There's styling – one of our girls is now a stylist for Alicia Vikander," she says. "You could be a make-up artist or hairstylist.
"And so many love doing photography – Annie Leibovitz was a model. A lot of models are now bookers. Loads of my friends went into [teaching] yoga.
"A lot of them are doing personal training too, and I'd like to think that comes from staying fit and eating right."
Of course, the reputation of the modelling industry remains low, with many people regarding it, and models themselves, as shallow or vacuous. That's a stigma Bright thinks is unlikely to shift any time soon.
"Honestly I don't know if we're there yet," she says. "Nobody really wants to listen to beautiful people, nobody feels sorry for beautiful people… so I don't know really if it will break down."
Source: BBC
Latest posts by Classic Ghana
(see all)