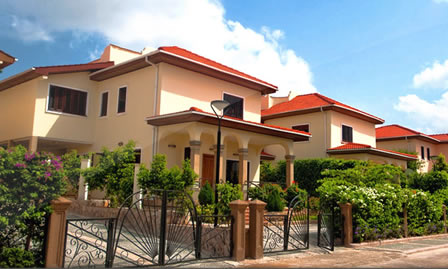 A female tenant in one of the communities in Ashaiman publicly insults her land lord, and as a fight erupts, many people gather to either separate them or just hang around and observe the spectacle.
And as the fight progresses, amidst use of abusive language and threats, some of the spectators began to narrate what might have caused the situation to those who cared to listen.
As curiosity drew me closer to one such narrator, I learned with shock that the female tenant, who was still shouting on top of her voice, obviously disgusted about how she had been treated, had entered into a deal with the land lord to offer sexual services to him to offset her rent. This had happened because her rent was due and she could not renew it, neither did she have anywhere else to go to, and so the land lord gladly took advantage of her.
This led the GNA to the offices of the Alternative Dispute Resolution centre (ADR) in Ashaiman to determine whether their outfit had had reports of such cases, and lo and behold, we chanced on one such incident in which a land lord had had sex with his tenant as compensation for inability to pay rent.
This only gives cause to believe that this is an ongoing phenomenon which probably has not come to light because people may be too shy to report such situations to the authorities or talk about them publicly.
The question then arises as to why such a situation could occur; a situation which takes away the dignity of the woman by allowing her to subject her God-given endowments to undeserving men simply because they could not afford house rent.
This is because the issue of social housing, which is supposed to be a human right issue, has not been taken seriously by successive governments. The nation does not seem to have a comprehensive housing policy that ensures that housing units are built across the districts, municipalities and metropolises in such a way that would help accommodate the thousands of people who are not fortunate enough not to have their own houses.
And as we cast our eyes around, we see that, in the case where governments have attempted to build houses to increase the housing stock, it was merely to generate income because such housing units target only the elite in society who could cough out dollars to pay for such facilities which are ironically called affordable housing units.
And so, we sit in awe whilst women, like the one engaged in a fight with the landlord, get exploited with the passing of the wind, because their precarious situations are made worse by failure of governments to envisage a policy which have the low in society in view, to wit, that government would be able to house its citizens in such a way that would take away the housing industry from unscrupulous private individuals who are only in for their money, and maybe their pleasure.
Just like Osagyefo Dr Kwame Nkrumah, the First President of the Republic of Ghana, built the Tema Township just to accommodate the teeming number of workers who were engaged on the numerous industries in Tema, Ghanaians are crying and hoping that successive governments would wake up to the reality that we need truly affordable housing units that could take care of the poor and low in society, because the pain many are going through in the hands of wicked and unreasonable landlords is becoming unbearable.
The situation is even sadder when one wants to consider the legal regime governing our rental dispensation in Ghana. Even though the law is explicit on a-six-month advance for house rent, land lords and ladies demand two or three years advance before rooms are given to mostly poor and desperate tenants, not to talk about the heinous conditions these tenants go through at the hands of their merciless lords and ladies, especially when those property owners are resident in the same facility.
And so if governments could not provide Ghanaians with a social housing policy, what have prevented governments over the years from enforcing the law, such that no property owner could be allowed to extort huge sums of money from the poor just to give them places to lay their heads. And so, it is not surprising that after many years of our independence, a situation could arise in which a woman, who deserves all the respect in the world for being the mother of mankind, could be subjected to a situation in which she has to give herself to a man just to get a 'befitting' place to sleep.
It is also worth noting that urban housing has become a serious issue because of the high number of migrants who move from the hinterlands to the city centres, but this situation would continue because of the deplorable conditions these rural folks live in. Why then cannot we ensure that we develop the districts and regions to make them more attractive to retain those who may be forced into the cities to add up to the already precarious situation there?
Governments must understand that, the only reason why they are formed is to embark on policies that would benefit the masses, and that social housing is about one of the most sensitive area our leaders must begin to consider if we are to prevent a situation in which people would have to do unthinkable things just to survive.
By Alexander Nyarko Yeboah/Thomas Darko
Source: GNA
Latest posts by Classic Ghana
(see all)