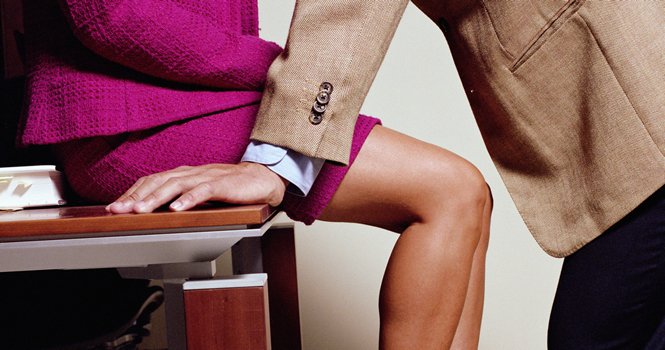 Aggrieved workers of Greenhouse International Development Ghana Limited, a Chinese Construction firm operating in Ashaiman and Afienya in the Greater Accra Region, have demonstrated over alleged inhumane treatment being meted out to them by the company.
According to the workers, their employers are suppressing them, and that all attempts to get their issues addressed have not been successful.
Some of them spoke to Citi News' a painted a picture of callous management that ruled with fear.
"No salary increment for quite some years now. No leave. We can't attend hospital. No insurance. No SSNIT."
"We are slaves to the Chinese now. If somebody is sick after working for the company, the company does not look after that person," one other worker added.
Another employee, a woman, also drew attention to alleged sexual harassment at the workplace.
"If we are working, especially the workers that see that they are above us, they will come and be pressing your breasts and buttocks. If you refuse, then they will start insulting you or threaten to sack you."
Efforts by Citi News to speak to managers of the Greenhouse International Development Ghana Limited were unsuccessful.
In 2017, the company was almost closed by the Environmental Protection Agency (EPA) over its refusal to renew its permit with EPA since October 2014 in spite of various reminders from the Authority.
The Company was licensed by the Mineral Commission to supply quarry materials for the Eastern Corridor road project and was given permission by the EPA in April 2013 but it had not renewed the permit.
Abuse by foreign firms
Concerns about abuse from expatriate bosses perennially make the news sparking outrage from Ghanaians.
In 2016, workers of the ARDA Group Company, a Turkish company based in Akim Oda in the Eastern Region, demonstrated over against alleged abuses meted out to them by their employers.
They accused some managers of regularly assaulting the workers for no reason.
That same year, an Italian workshop supervisor was alleged to have chained one of his Ghanaian subordinates to a container under the scorching sun as punishment for failing to complete a task assigned him.
This sparked protests from the General Transport and Petroleum Workers Union of the Trade Union Congress (TUC).
In 2018, two Chinese nationals were dragged to court for inflicting knife wounds on a teenage employee in Kumasi.
Peter Frimpong, who was employed by the Chinese plastic recycling company, said he was beaten and stabbed multiple times by two of his Chinese bosses.
Source: citinewsroom.com
Latest posts by Classic Ghana
(see all)