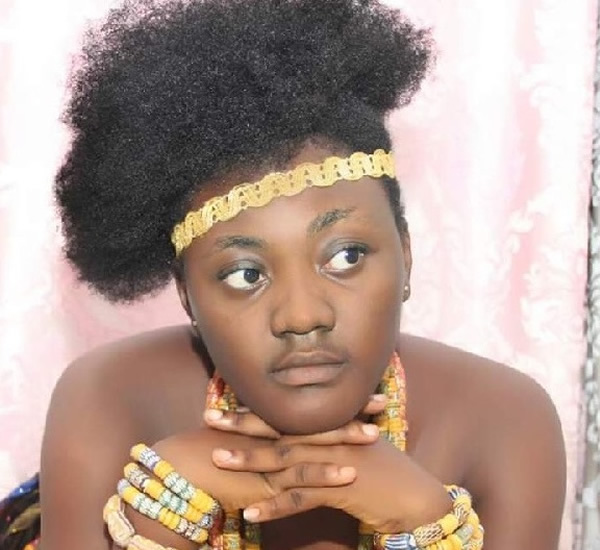 MAKING it as a new artiste in the Ghanaian music scene is already quite tasking, add the fact that you're female and it becomes even more daunting because you face certain challenges the males won't have to deal with.
It is no secret that female artistes face sexual harassment on their way to the top and some of them have spoken openly about this. For the emerging acts, those who are in a position to help ask for sexual favours before assisting them.
That is the plight of Afro pop singer, Yhaa Shugar, whose bid to make it onto the big stage has seen her at the mercy of such people.
Narrating her ordeal in a recent interview with Showbiz, she said her dream of becoming a music star has stalled because most of the record labels want her to put up a "bad girl" image at the expense of her talent and she said she doesn't want to take that easy path to fame.
"Getting support for my music hasn't been easy because those who can help you want to take advantage of you and that is the problem I'm facing now.
"Besides the fact that people want sexual favours from you, those who are willing to support also want you to build an image which I don't believe in," said Yhaa Shugar,  who is currently signed on to Gad Records.
Despite the challenges which have affected her progress, Yhaa Shugar  whose real name is Michelle Twumwaa, said she is not backing out now.
Her music journey started two years ago when she received commendation from family and friends when she performed at social gatherings.
The words of encouragement pushed Yaa Shugar to release four songs; Never Give Up, Lobi, Me Plus You and Wu Be Ku Mi and she is set to release her latest offering titled, Jah Will Make It next month.
"Ghana music is improving because most of the artistes are now doing Afro pop which identifies and promotes our African roots unlike the other genres. I'm a versatile artiste but I prefer Afro pop.
"I grew up listening to Kojo Antwi's music and I have always been inspired by his works. Apart from him, I also value the works of Kwabena Kwabena and these two have a lot of influence on my works," she stated.
Source: Graphic Showbiz
Latest posts by Classic Ghana
(see all)