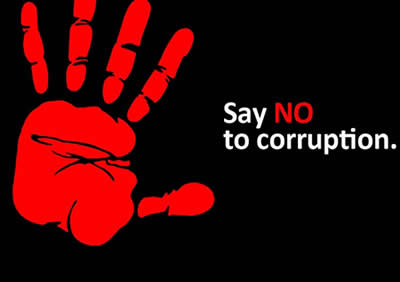 The Young Men's Christian Association (YMCA) Ghana, has called on the Ghanaian youth to come up with strategies to mitigate all forms of corruption in the country and in countries on the African continent.
Mr Kwabena Nketia Addae, the Executive Director, speaking in an interview with the Ghana News Agency (GNA) to commemorate the Africa Youth Day celebration, said the youth must voice out against corruption and forge common solutions to solve the problem on the entire continent
He said corruption had a huge effect on the economic development of a country, hence the need for the fight.
The Africa Youth Day is celebrated on November 1 every year, to promote the increased recognition of youth as key agents for social change, economic growth and sustainable development in all areas of the African society.
The celebration is on the theme: "Raising Youth Voices against Corruption in Africa".
He said the youth were important human capital with the potential to contribute immensely to national development as they constituted a significant portion of Ghana's population and must be recognised as key partners for development.
It was clear that corruption had a strong potential to steal the wealth of a nation and impoverish its people. The more corrupt a country was the lower its economic growth rate, he stated.
Whereas the above discussion was not exhaustive, it was a powerful enough sample of the salient factors, Mr Addae said, and advised the youth to be up and doing and report all corrupt cases in all areas they found themselves to make Ghana a better place.
"Today offers opportunity for young people to contribute and channel their voices, energy and idealism to reinforce the efforts towards the achievement of sustainable development in Africa," he stated.
The Executive Director called on government to be transparent and accountable in the procurement of goods and services rendered on behalf of the people.
He urged the youth that in as much as they are helping in the fight against corruption, they should as well stay away from drug abuse.
Ms Sarah Heinlin, the Communications Manager YMCA, said the youth also had a responsibility by ensuring that they did not take part in corrupt activities.
She urged people in leadership positions to act as role model to the young ones by ensuring that they eschew corruption, adding if these people play their effective roles, the fight against corruption could be achieved.
Source: GNA
Latest posts by Classic Ghana
(see all)