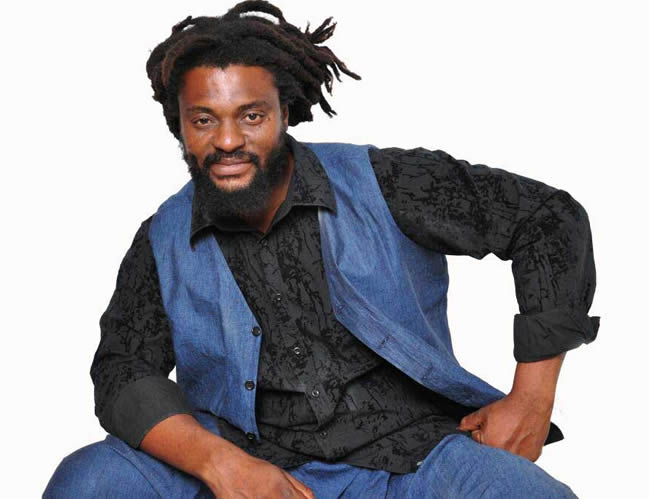 Reggae artist Zion Healer is set to release a hit song titled "Poor Man's Cry" on Monday, June 4, 2018, as he seeks to point out socio-political issues in society.
The song is expected to take a holistic approach to issues such as humanitarianism, political tolerance, spirituality, economic stability and development and self-actualization.
For Zion Healer, "Poor Man's Cry" has the potential of enlightening everyone across the world.
Though it is yet to hit the airwaves, the song has already received positive reviews from fellow musicians and reggae music presenters on radio.
King Lagazee of Accra based Hit FM said, "Beautiful reggae piece by Zion Healer. The song describes the hustle poor people go through and how the rich don't care about the sufferer. This situation is real in everyday life. This is what reggae artists should be doing…let's sing to address the issues and Zion is on point here".
"Patience moves mountains. Constant rehearsal makes you perfect. Maturity is the game to international stardom. Zion Healer's "Poor Man's Cry" has all the above attributes, and very importantly I can hear everything he says (lyrics, clear diction and on point). Can't wait to see this song mash up Africa and rest of the world. Zion Healer nah leggo till Grammys onu," as described by Black Santino.
"Soothing rhythm. Good lyrics. Great instrumentals. Great piece. Classic" …… Dorothy Naa Adjeley Lomo aka Empress Lomo (Formerly of Radio Gold 90.5MHz)
According to the Zion Healer, the selection of June 4, was not just a coincidence, but carefully selected to coincide with some historical incidents, such as the overthrow of General F.K. Akuffo of the Supreme Military Council (SMC II) in 1979 by the Armed Forces Revolutionary Council (AFRC) led of Flight Lieutenant Jerry John Rawlings, independence of Tonga from the United Kingdom in 1970, the denial of entry of the MS St. Louis in 1939, a German ocean liner carrying 963 Jewish refugees, into Cuba, the United States and Canada due to the countries' immigration policies based on domestic political realities, rather than humanitarian grounds resulting in more than 200 of its passengers to later dying in Nazi concentration camps.
The day also marks the United Nations "International Day of Innocent Children Victims of Aggression", the Tiananmen Square Protests of 1989 Memorial Day and Winston Churchill delivery of his famous "We shall fight on the beaches" speech, to the House of Commons of the Parliament of the United Kingdom in 1940, his famous as well as the Governor of California Jerry Brown signing the California Agricultural Labor Relations Act into law in 1975 –, the first law in the U.S. giving armworkers collective bargaining rights.
Furthermore, the date coincides with the steeple of St. Paul's – the medieval cathedral of London in England, which was destroyed by fire caused by lightning and was never rebuilt in 1561.
Zion Healer in 2016 released an album titled "RootsLife" and followed up with "Happiness Eludes Them", " Babylon System", " Tribute" and "Congo Taaba" in 2017
Source: GNA
Latest posts by Classic Ghana
(see all)