About 18 million people, representing 58 per cent of households in the country, do not have access to handwashing facilities, UNICEF Ghana has revealed.
To achieve universal access to handwashing facilities by 2030, UNICEF said more than 11,365 handwashing facilities were needed on a weekly basis.
The National Consultant of Hand Hygiene For All (HH4A), Charles Nachinab, who stated this at a media engagement in Accra last Thursday, said if not checked, by 2030, when the country's population is projected to reach 38 million, about 25 million of the projected population would not have had access to handwashing facilities.
Organised by UNICEF Ghana and the Ministry of Sanitation and Water Resources, the media engagement was aimed at equipping media personnel with information on the HH4A initiative.
What is HH4A
HH4A is an initiative by the World Health Organisation (WHO) and UNICEF that came on the heels of the onset of COVID-19. It is a call for all of society to achieve universal access to hand hygiene through a three-R approach namely respond to COVID-19, rebuild after the COVID-19 pandemic and reimaging hand hygiene to become part of the people's culture.
The initiative aligns with the Sustainable Development Goal (SDG) 6.2 and it identifies 12 settings where handwashing facilities are expected to be available.
They are households or homes; schools; childcare homes; healthcare facilities; workplaces; markets; transport terminals; correctional centres; worship centres; refugee camps; eateries and events or recreational centres.
Bridging the gap
Quoting the sustainable development goal 6.2, Mr Nachinab said member countries were expected to achieve access to adequate and equitable sanitation and hygiene for all by 2030.
"We need about five million handwashing facilities in total to be able to say that we have achieved universal access and your role as media personnel in ensuring this happens is important. We need you media practitioners to push the agenda of regular handwashing and the provision of handwashing facilities through dissemination of information and advocacy and we can't emphasise that enough," he stated.
Role of the media
He added that media interest and support for hand hygiene was crucial for thorough dissemination and sustained advocacy, hence the need to engage them.
In a welcome address, an official from the Ministry of Sanitation and Water Resources, Suzzy Abaidoo, said all stakeholders needed to join hands in order to push the hand hygiene agenda forward and the role of the media was very critical in this.
Source: graphic.com.gh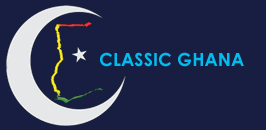 Latest posts by Classic Ghana
(see all)