Your skin is a visible indicator of your health. If you've been battling adult acne, try one of these seven foods that can help to prevent and heal your pimples.
Acne and pimples are a skin condition that causes different kinds of bumps to form on the surface of the skin. These bumps include: white-heads and blackheads.
But in having a flawless skin, it goes beyond products you put on your face. Your complexion is also a reflection of the food you eat. Certain additions to your diet can help heal acne and inflammation, while other ingredients can cause your breakouts.
Pulse.com.gh brings you 4 foods to help get rid of pimples and acne.
1.Tomatoes
Tomatoes contain lycopene in which protects the skin against many possible skin disorders. It also protects the skin against harsh UV rays. That doesn't mean you should forego your daily sunscreen though! Lycopene is more prevalent in processed tomatoes, like tomato paste or cooked tomato sauce.
2. Green Tea
Green tea helps soothe your skin. A study in the Journal of Nutrition found that people who drank a beverage with green tea polyphenols every day for 12 weeks had smoother skin and less sun damage than those who didn't.
3.Berries
Berries are loaded with antioxidants to protect our skin and lower inflammation. Plus they provide vitamin C which is essential for collagen production and gives our skin a fresh glow.
4.Water
Staying properly hydrated contributes to the healthiness of your skin. It helps flush out the bumps with time.
Source: pulse.com.gh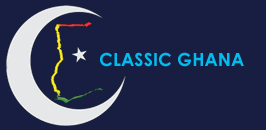 Latest posts by Classic Ghana
(see all)