It is one thing for children to want to be like their Mum or Dad when they grow up and another thing, to actually live that dream.
Most children only innocently say or wish it. But the star of our Spotlight Feature for this week, actually went on to live the dream and most likely, could go further than Daddy.
From sitting in the room as a child and watching her father paint all kinds of art, Edna Azumah Aninga gradually started to paint alongside him but what may have started as Daddy's Little Princess trying to get the "good girl!" compliment from him, has now blossomed into her full-time career at age 28.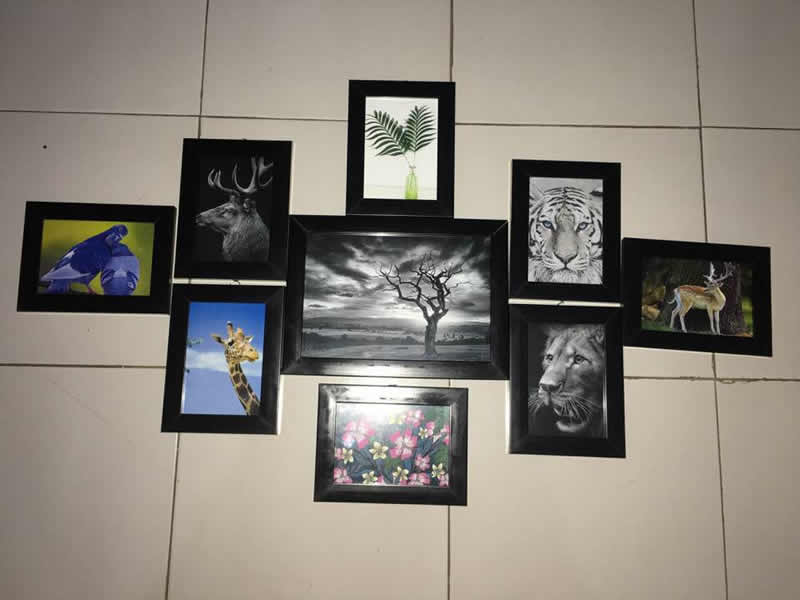 Today, Edna paints on walls, shirts, dresses, canvass, calabashes and just about anything on which her paint can stick. Her vision is to portray and promote the culture of the people of the Upper East Region of Ghana, from where she hails.
Edna's father, Samuel Aninga is an artist and she grew up watching him paint all the time and eventually, started to copy him.
Edna told Spotlightghana.com; "Growing up, I have watched my Dad paint anything and everything beautifully. He had a camera back then and it was a big deal because not a lot of people had a camera of their own.  With that, he would take pictures as we stroll, from the farmers, to the Pito brewers, to the cowboys and all. My dad loves nature and he loves to paint pictures that are real, educational or tell stories".
Edna undoubtedly picked up on her father's passion. But this is much more than just a little girl wanting to be like her father. It is more about a strong bond between Daddy and his Little Princess.
She says; "I was and I still am very close with my father.  I loved to see him paint and I can say my line of painting today is not any different from what I watched him paint, growing up. I love nature, I love the traditional African lifestyle and most of my paintings depict that. I love to educate and tell stories through my art works, just like my father does".
Edna would eventually paint throughout her childhood, through to High School, mainly as a hobby. That hobby developed rapidly with her passion and she began to see a prospective career in art when she went into the Ghana Institute of Journalism (G.I.J) from where she graduated in 2016 with a  Degree in Journalism.
Edna recalls how she first made money for her art. "I used to paint the anatomy, human systems, animals and their parts – you know all those things they make us learn in school. I'd carry a lot of books home to do my classmates drawing home work, so I could take some coins from them the next day. Even in Senior High School, I would design my classmates' love letters and take some notes (money) too", she told Spotlight.
Two years ago, Edna Aninga finally made the decision to start a career in Art. It was a bold decision to make, considering she also loves the Journalism profession and being almost fresh out G.I.J (at the time), she had to make a choice between which career to pursue first. "When I decided I wanted to start a career in art, I didn't think about whether I was good enough, I just wanted to do it. I was driven by my passion and I still am", she said.
Today, Edna Aninga is the CEO of the Art Village, a gallery where she paints and displays her art for sale.
She started The Art Village from her father's garage at home but that did not become a stumbling block to the success of the business because in 2017, not long after she started the business, she was awarded a Twenty Thousand Ghana (GHC 20, 000) grant by digital money transfer company WorldRemit and Miss Ghana UK Foundation to invest in the business.
The organizations called for proposals from applicants, explaining how they would fulfil their ambitions in their respective communities using the GH¢ 20,000 seed money.
Edna's proposal that won her the grant was selected from among a bevy of over 120 entries, which came from women between the ages of 16 and 26.
At the Art Village, Edna produces arts and crafts from the northern parts of Ghana. These include Hand-painted clothes, hand-woven baskets and bags, canvas art, portraits, leather products and many more.
Edna also makes time to go out to schools, hospitals and clinics to paint murals.
Edna's father is still a major pillar in her life and business. She says; "He still plays that father role as good as possible and when it comes to business, he is the administrator of The Art Village. He's my go-to for advice and he handles even more than his administrative position. My father is my friend, role model and teacher".
In the near future, Edna Aninga hopes to kick-start her Journalism career too because; "there is still more about Edna Aninga the world needs to see", she says.
But The Art Village is and will always be her first love.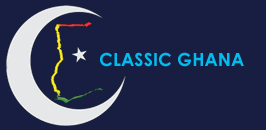 Latest posts by Classic Ghana
(see all)