The Quality Bus System (QBS), popularly known as Aayalolo, has resumed operations almost seven months after being grounded because of financial difficulties.
Operations of the bus service was halted in October 2018 as a result of what officials described as technical hitches.
The company's Tudu Terminal was functional on Thursday April 18, 2019 and Graphic Online witnessed the bus carrying passengers on the Kasoa route.
At least four buses were in a queue loading passengers at its Tudu Terminal, near the Cocoa Board office around 5pm on Thursday.
A driver who spoke to Graphic Online on condition of anonymity said the Amasaman route will become functional next week Wednesday.
"By Wednesday, we'll become fully functional. We'll be back on the road on all our previous routes," he said.
Management of the company on October 25, last year announced suspension of its operations because of technical challenges.
"The management of Aayalolo wishes to inform our clients that there will be no bus service this evening from Tudu to the various locations, this is as a result of some technical hitches.
"Our team of technicians are working around the clock to resolve all anomalies so you can have a smoother ride. You will duly be informed as soon as services resume.
Any inconvenience caused is deeply regretted" it said.
The management said the company would use a card and ticket system that would ensure that those who didn't have cards were not cut out of patronising the buses
But it came to light later that the company had more problems than announced.
A Graphic Online publication of November 26, 2018 revealed that lack of routes to allow for the free movement of Aayalolo buses under the Bus Rapid Transit (BRT) in Accra, was one of the main reasons for the suspension of the bus service, according to the Ministry of Transport.
Besides that, there was also no money to run the bus service in terms of purchase of fuel and payment of remuneration for drivers and managers, the Greater Accra Passenger Transport Executive (GAPTE), operators of the BRT in Accra – Aayalolo – said.
More than 170 Aayalolo buses have since been grounded at the Achimota bus terminal in Accra, while another 60 deployed to Kumasi for use are yet to start operations.
Staff of the company had not been paid their salaries since March 2018.
The company needed 90,000 litres of fuel to be fully fictional at the time.
Buses
In all, the government secured 245 buses from the Scannia Group of Sweden in 2016 to operate a bus rapid transport (BRT) system. 59 buses were deployed in Greater Accra on the Amasaman – Tudu and Kasoa – Tudu route whilst 60 have been sent to Kumasi.
With the exception of six buses that are being used as shuttles between terminals two and three at the Kotoka International Airport in Accra, all the other buses numbering about 170 have been parked at Achimota terminal in Accra.
Source: graphic.com.gh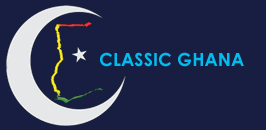 Latest posts by Classic Ghana
(see all)