The moonwalk, or backslide, is a famous dance regarded as the signature move of the "King of Pop," Michael Jackson.
He first introduced the backslide dance, which he rebranded to be the moonwalk, in his 1983 single, "Billie Jean."
But after decades since its origination, there appears to be controversy as to who first introduced the dance move to the world.
Well, the Godfather of Hiplife, Reginald Yaw Asante Osei, better known as Reggie Rockstone, claims he is the originator of the moonwalk and that the dance was only made popular by Michael Jackson.
Speaking on the premiere of The Doreen Avio Show, which airs on Joy Prime, the "Eye mo de anaa" hitmaker revealed that Michael Jackson's choreographer, Jeffery Daniel, is his personal friend and would attest to that.
"I always tell people that we did the moonwalk, which you call the backslide, before it became popular with Michael Jackson. The reason why: We were not looking at Michael Jackson for the moonwalk and the backslide. We were looking at who taught Michael Jackson. His name is Jeffrey Daniel. Jeffrey Daniel is a personal friend of mine," he told Doreen Avio.
Reggie Rockstone, who said he has been trolled for claiming to be the first person to do the moonwalk dance, added that he and his colleague, Adjetey Sowah, learned the dance move while watching the "Soul Train" by Don Cornelius.
He added that, "People like Adjetey Sowah were doing the backslide way before Michael Jackson made it popular. It was called the backslide. White people were new to it. They are the ones who call it the moonwalk. We were calling it a backslide."
In an earlier interview on Channels TV, Michael Jackson's choreographer, Jeffrey Daniel, denied inventing the moonwalk dance.
Even though he did not mention the originator of the famous dance, the founding father of Shalamar indicated that he only modified and perfected it to make it his.
"Well, I can say I specifically invented the dance, but I modified it and made it mine. Because when I first saw it, it was like "scout scout scout. "It's all evolution because they have Pop In, Lock In, and the robot from Soul Train."
"It was all evolution…I wanted to do the dance all the way across the stage because I was performing Shalamar and I wanted to do it on stage. I put in long strides and smoothed it out the way you see it. I perfected it," Jeffery Daniel said.
There are many recorded instances of the moonwalk; similar steps are reported as far back as 1932. Although Michael Jackson is widely acknowledged for the dance move, the controversy about its originator may linger for a while.
Source: myjoyonline.com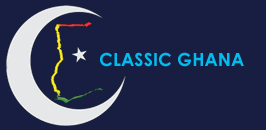 Latest posts by Classic Ghana
(see all)