A study on the assessment of Sexual and Reproductive Health (SRH) services for women and girls in Ghana has indicated that adolescents are shying away from accessing Family Planning (FP) services due to misconceptions and the stigma associated with it.
It said the perception that FP services must be accessed by women and girls after birth and the idea that girls who accessed FP were promiscuous were a worrying trend, affecting the future of many girls.


The Community Score Card (CSC) Study conducted by the Alliance for Reproductive Health Rights (ARHR) in selected communities in the country also indicated that the few clients who went for FP services perceived that the FP methods were imposed on them by health workers.


At a meeting held in Accra on Tuesday to disseminate findings of the CSC study, Ms. Vicky Okine, Executive Director of ARHR said the study was conducted as part of an initiative to push leadership to improve women, newborn, child, and adolescent wellbeing in West Africa.


She said the study, which sought to influence SHR outcomes in rural communities, allowed the ARHR to document the experiences and perception of citizens regarding the state of sexual and reproductive healthcare service delivery.


The Executive Director said the study focused on the accessibility, affordability and the quality of SHR service provided to women and girls in all health facilities, especially in rural communities.


Dr David Korboe, a Ghanaian Social Researcher, who presented the findings, said most clients complained of the unreliability of medicine supplies and the frequent stock-outs of medications in public health facilities, which compelled workers to acquire medicines from unofficial sources to sell to patients.
He said experiences on how clients felt treated by health workers were mixed; while some patients experienced caring, accommodating and sensitive healthcare workers, others experienced rude, routinely late or workers who paid more attention to their phone than the sick.


Dr. Korboe said in certain areas, staff confidentiality may be undermined as the facilities were populated with non-ethic staff, stating that when care workers behaved insensitively, clients felt encouraged to patronize local or traditional health facilities.


He said the study indicated that access, affordability and quality deficits compelled citizens to employ risky healthcare options such as purchasing medicine from unlicensed medicine peddlers, unverified herbal brews, self-medication, peer wisdom, shot-dosing while avoiding or postponing treatment, among others.


The CSC study recommended that the Government and health organisations invested proactively in educating adolescents on the benefits of using modern family planning services, however, education ought to be done in a way that respected the girls' and parents' desire for delayed sex.


It also recommended that District Assemblies supported health workers with residential facilities because when health workers were residential, patients felt more secured to approach them at any time.


Dr Charity Binka, Executive Director of Women Media and Change (WOMEC) said SHR advocacy institutions must employ the use of the traditional media to promote the education of SHR among women and girls.


She called on the media to report more on the dangers of self-medication among the public while exploring more relevant areas on reproductive health rights.
Source: GNA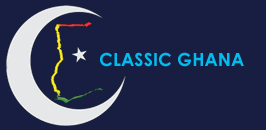 Latest posts by Classic Ghana
(see all)