The government has announced a reduction in the benchmark valuation of imports effective Thursday, April 4.
The benchmark valuation for general goods has been slashed by 50 per cent whilst that of vehicles has also seen a 30 per cent reduction.
This was announced by Vice President Dr Mahamudu Bawumia on Wednesday at the maiden Town Hall Meeting on the economy organised by the Economic Management Team.
The move, according to Dr Bawumia, is to ensure an increase in the volume of imports through Ghana's ports instead of through neighbouring countries.
It is also to make Ghana's ports competitive.
According to the Vice President, available data shows that traffic at the Lome Harbour, for instance, has increased by some 300 per cent between 2013 and 2018 whilst that of Ghana has seen just a little over 4 per cent increment within the same period.
"To reduce the incidence of smuggling, the benchmark valuation of imports will be reduced by 50 per cent. However, for vehicles, the reduction will be 30 per cent. This will be effective from tomorrow. We are doing this because we expect that we will see higher volumes coming into Ghana and that we get higher revenue," he said.
Expressing concern over what he described as exorbitant port charges, Dr Bawumia said, "many port charges are a percentage of the value of the goods and this makes them exorbitant and highly justifiable. Why should the cost of scanning a container, a vehicle examination fee, a network charge be a percentage of the value of goods in the container?"
"We have a very archaic practice when importers are unable to pay their duties, their cars and commodities are confiscated and auctioned off very cheaply. Often much less than the duty owed. For importers, the choice is clear that there is an increasing diversion of trade away from Tema Port and the smuggling of many items into Ghana is very tempting," he added.
Source: graphic.com.gh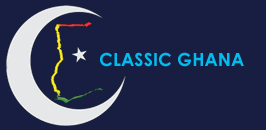 Latest posts by Classic Ghana
(see all)