Actress Ama K Abebrese has described Counsellor Lutterodt as a rape apologist following comments he made that rape victims enjoy being raped.
Speaking on a television programme on Adom FM on Wednesday, July 8, Counsellor Lutterodt, who has received backlash in the past for his often controversial comments, said his numerous interactions with rape victims showed that they enjoyed the act.
Although his views were countered by another guest on the show, his claim has infuriated Ama K Abebrese who in a post on Facebook described the comments as irresponsible.
The Beasts of No Nation actress said Counsellor Lutterodt's comments were very dangerous rhetoric which fueled the sexual violence and rape culture.
She continued that the comments were deplorable and said she was disappointed especially when at a time in Ghana and beyond, people were advocating for victims of rape and sexual assault in their fight for justice.
She wrote:
"This is a quote from a self professed 'counsellor' George Lutterodt from Ghana on a television show yesterday. (The quote is around the 2:13 mark in the video)
He goes on to say that rape victims enjoy being raped regardless of their unwillingness in beginning of an act of rape.
Something that any real professional counsellor and expert will discredit.
This is highly irresponsible and a very dangerous rhetoric that fuels sexual violence and rape culture. He claims he has spoken to 'many rape victims' and his assertions are based on that.
Well, Lutterot, tell me how much a 6 year-girl enjoys the act of being raped? Or how a 9 years boy enjoys being sexually assaulted? Or how a 21 year old enjoys being held down against her will and raped by a group of guys? Or how a 70 year old woman enjoys being raped? These are just some of the real cases of actual rape victims.
This man Lutterot is a rape apologist simple. One of the worse I have seen because he masquerades with the title of 'counsellor' to essentially justify and normalise rape culture with a reprehensible statement that 'all victims of rape enjoy the act'.
This perpetuates victim blaming and trivialises what rape survivors go through.
His comments are deplorable, especially at a time in Ghana, and beyond when so many people are advocating for victims of rape and sexual assault in their fight for justice.
Over 10,000 people have signed and continue to sign the petition to the President of Ghana to abolish fees medical examination for victims. http://chng.it/j6wX9TpF
PS. I don't know who the other gentleman in the video is, but I applaud him for countering the assertions made by that man.
Any media organisation that continues to give this man a platform to spew such misinformation is culpable.
The worst thing is that he is not even a registered counsellor yet these media organisation in Ghana continue to give him a platform. This has to stop."
In another post, Ama K Abebrese called on media houses to ban Counsellor Lutterodt for his comments.
I am calling on every media organisation in Ghana and @NCAGhana to ban the unregistered self professed 'counsellor' Lutterot for his deplorable statements. He is a rape apologist. His comments fuels sexual violence and rape culture.

He states "Every rape victim enjoys the act". pic.twitter.com/SYrMp7z27Q

— Ama K Abebrese (@Ama_K_Abebrese) July 9, 2020
Source: Graphic Showbiz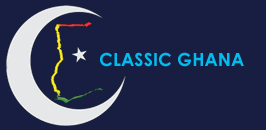 Latest posts by Classic Ghana
(see all)