Nana Akosua Frimponmaa Sarpong Kumankuma, Chairperson and Leader of the Conventional People's Party (CPP), has stated unequivocally that the CPP is the credible alternative party to redeem the country from the social-economic dungeon we have been plagued into. 
"Election 2024 is the moment for the redemption of the country from the bad economic policies of the New Patriotic Party (NPP) and its co-partner, the National Democratic Congress (NDC). 
"There is nothing different between the NPP and NDC; the two parties have nothing more to offer the nation; Ghanaians must now rally behind the CPP for the redemption mission," Nana Kumankuma told the Ghana News Agency in an interview in Tema.
The CPP National Leader said the party is re-organising to face the two main political parties in the 2024 general election, stressing that both the NPP and NDC have woefully failed Ghanaians, especially the youth and women, and brought untold hardship on them.
She said the two parties under the fourth republic have pursued socio-economic policies that have been to the detriment of our own people.
Nana Kumankuma noted that the effect of the International Monetary Fund (IMF) and World Bank-prescribed policies had led to an unbridled domestic economy and the inability of governments to shape the future in accordance with needs and aspirations.
"These policies have brought hardship and suffering to our people; their levels of deprivation and poverty have multiplied in several folds, thus resulting in dislocations in many aspects of our national life and thereby threatening national cohesion and stability," she stated.
She said that in spite of agitations and protests from civil society and the trade unions about the general economic situation and the suffocating effect of petroleum products, the government had refused to change the direction of economic policy to bring relief to millions of Ghanaians.
Nana Kumankuma, who is aspiring to contest for the CPP Flagbearer slot for Election 2024, stressed that the reason why the party had performed badly in electoral politics since 1992 was because it was fragmented and disunited.
She said, "History has it that voters all over the world have rejected fragmented and divided parties, so the current crop of leadership of the party is working towards embracing all groups in the party through its reo-rganisation efforts to present a formidable team for next year's election."
The CPP National Leader said no right-thinking person would invest in a splinter party as politics is based on perception and "winnability is what everybody yearns for."
"The CPP has tremendous goodwill from the people; therefore, we must prepare adequately to respond to the nation's bleeding and crying for salvation," the CPP Election 2024 Presidential Hopeful stated.
Nana Kumankuma, therefore, called on CPP members across the country to unite and build a strong united front, as at this critical state the unity project is sacrosanct and non-negotiable, adding that this will catapult the party to win Election 2024.
Source: GNA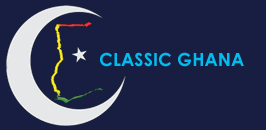 Latest posts by Classic Ghana
(see all)