Beauty, they say, is pain, but some kind of pain can be deadly. Sadly, that is what some lovers of false eyelashes are willing to put themselves through all manner of risks, including blindness in the name of seeking perfection.
Thus, instead of using the adhesive that comes with false eyelashes, they prefer to use the glue used to fix weaves, known as bonding glue, which they say dries up faster and keeps the extensions on for a longer period.
However, the price to pay is high because using the bonding glue often leaves wearers of false eyelashes with red eyes, swollen eyelids and even loss of their natural eyelashes.
Beauticians
The false eyelashes come in individual strands or stripes and in different shapes, sizes and lengths. Some are made from natural hair while others are synthetic and the prices range from as low as GH¢2 to as high as GH¢200.
Depending on the type, it can take just up to 10 minutes or sometimes a whole hour to get the lashes fixed and they can be kept for between five days to two weeks.
Some beauticians The Mirror spoke to explained why they were now resorting to the use of hair bonding glue to fix eyelashes.
Naa Ayeley, who operates around the Accra Rawlings Park, said she had been using the bonding glue on her customers for the past seven years and they had never had issues or complications.
"In fact, none of my clients has ever complained of any side effect as far as I am concerned. The bonding glue dries faster and keeps the lashes on longer," she said.
The owner of the Divine Beauty Parlour, Mrs Agnes Baiden, explained that most of her clients actually asked for the bonding glue. "We give our customers what they want, which is the bonding glue," she stated.
Just like her, Ms Grace Lamptey, another makeup artist who operates at the Oxford Street in Osu, also said she used the bonding glue because most of her clients preferred that and it was more effective.
Surprisngingly, she explained that "it does not burn the eyes nor make them teary like the glue that originally comes with the lashes".
Another beautician who pleaded anonymity said, "I know the health implications of applying bonding glue to the eye, therefore, I advise most of my clients to stick to the original eyelash glue, but they don't like it. I am also following the trend because I don't want to lose my customers so I give in to their demands."
A Cosmetologist at the 2nd Image Hair and Beauty Therapy Academy in Accra, Mrs Ella Yankey, said the use of hair glue to fix eyelashes had been in existence for some years now, but because it was not healthy, they didn't use it at their facility as it could destroy their customers' eyes.
She explained that although there was a special glue for fixing false lashes, it seemed most of them contained substances which caused a burning sensation and that was why most people preferred the hair bonding glue.
Mrs Yankey explained that they educated their clients who came in asking for the glue for weaves on its harmful effects to the eyes and convinced them to use the right product.
She advised those who loved false eyelashes to desist from using hair glue because it was dangerous, and called for a policy to monitor and punish service providers who used it on their clients.
Customers
According to Owusuaa, a client The Mirror chanced upon at a beauty parlour, she has been using bonding glue and she loves it. "I have been fixing my eyelash with hair bonding glue since my secondary school days till date and I haven't had any problem with my eyes. I will advise anyone who wants to use it to go for it," she said.
Akweley, a resident of Adabraka, a suburb of Accra, who wears false eyelashes, told The Mirror she stopped using hair bonding glue after experiencing catarrh and severe headache.
According to Ama (not her real name), a student, she will never advise anyone to use bonding glue. "It is not good and I will never encourage anyone to use it. It nearly made me lose my sight but for the timely intervention of our family doctor, I would probably have been blind by now,'' she said.
Health expert
The Mirror spoke to an Ophthalmologist at the Madina Polyclinic, Nana Barnieh Adu-Ampomaah, who said it was extremely dangerous to use hair bonding glue to fix false eyelashes as the constant practice could end up damaging the eye and cause partial or total blindness.
She said the eye was a delicate organ and once "hair bonding glue dropped on the cornea, it could cause eye impairment".
Nana Barnieh cautioned those who constantly applied harmful chemicals to the eye to refrain from such practice because the eye was one of the most delicate parts of the body which shouldn't be toyed with.
Source: graphic.com.gh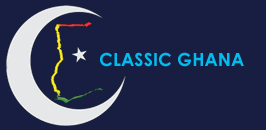 Latest posts by Classic Ghana
(see all)