Imprisonment in recent times has moved from the era of human warehousing to that which seeks to correct the offending behaviour of offenders.
The shift in focus undoubtedly requires from the Ghana Prisons Service newer treatment modules which focus on filling behavioural and intellectual gaps of offenders to empower them for fruitful and law-abiding lives upon discharge to keep the revolving door of crime shut.
An emerging module employed by the Ghana Prisons Service in this regard is formal and non-formal education.
The effort seeks to provide opportunities for prisoners who desire to continue their education or receive literacy training to do so.
Most of Ghana's prisons run junior and senior high schools, technical and vocational training, as well as literacy classes through the Non-Formal Education Division of the Ministry of Education.
This fulfils a provision in the United Nation's (UN's) Standard Minimum Rules for the Treatment of Prisoners, which states that "so far as is practicable, the education of prisoners shall be integrated with the educational system of the country, so that after their release, they may continue their education without difficulty".
Less education, more offenders
Statistics gathered over the years suggest that persons with little or no formal education are more likely to come into conflict with the law.
According to the 2018 Annual Report of the Ghana Prisons Service, out of the 9,034 persons admitted to prison, 5,888 had been educated up to the basic level whereas 1,495 had no formal education at the time of admission.
These offenders mostly had little or no access to educational opportunities probably due to circumstances such as extreme poverty and broken homes.
Educational programmes behind bars mostly attempt to right the educational wrongs inflicted on society's marginalised.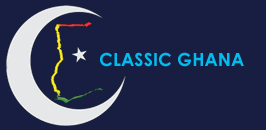 Latest posts by Classic Ghana
(see all)