A combined study by the University of Allied Health Sciences and the Kwame Nkrumah University of Science and Technology (KNUST) has found 66.67 % of females in the Volta Region are excessively consuming the local alcoholic beverage, 'akpeteshie'.
The findings published in the 2023 edition of the Journal, Scientific African established 'akpeteshie' consumption beyond two drinks per day.
The study led by Dr Fidelis Kpodo and Dr Nii Korley Kortei at the Department of Nutrition and Dietetics at the University of Allied Health Sciences sought to find out the 'akpeteshie' consumption patterns in the said municipality.
It also assessed the content of ethanol and contaminants such as methanol, lead, copper and iron in the 'akpeteshie' samples.
One hundred and forty alcohol consumers were recruited for the study. 
Although methanol and lead were not detected, copper and iron were present, and exceeded allowed standards.
The study observed high 'akpeteshie' consumption levels among males but increased alcohol abuse among females beyond the recommended limits of 1–2 drinks per day.
Though the researchers found high iron and copper levels in the 'akpeteshie' samples, risk assessment of the consumed toxic metals found in the 'akpeteshie' seemed not to pose adverse health effects on the populace of the various locations.
Furthermore, certain toxicities may lead to cancer development and other adverse health problems such as liver and kidney problems due to the material constitution of the pipes used for the distillation processes which are mostly copper and other copper alloys.
The scientists, however, warned that excessive consumption of 'akpeteshie' could lead to incremental life liver cancer risk due to the minute accumulation of these toxic metals.
Heavy drinking or binge drinking is unquestionably bad for the cardiovascular system, increasing the risk of cardiovascular mortality, coronary and peripheral artery disease, heart failure, stroke, hypertension, dyslipidemia, diabetes mellitus, and ischemic heart diseases, especially for women and sometimes pregnant women as suggested by literature seen in this study.
"There is the need to intensify regulatory and health promotion efforts," Dr Fidelis Kpodo and Dr Nii Korley Kortei recommended.
Source: myjoyonline.com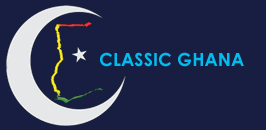 Latest posts by Classic Ghana
(see all)