A 21-year-old student of the Dwraman senior high school in the Western region has been reported dead.
The boy identified as Nathaniel Yankey is reported to have fled from school after he was denied permission to go home countless times after complaining of a headache.
He was pronounced dead on admission at the Sikado hospital in Sekondi. Doctors are however yet to conduct an autopsy to confirm the cause of death.
His mother says that he called over the weekend to complain of the illness but teachers had refused, giving him paracetamol to salve the pain.
She says that he returned home too weak in a taxi, and was immediately rushed to the hospital to receive healthcare. Doctors said he would have to be put aside for 5 days to receive special treatment, but Nathaniel passed away before then.
His mother however blames his death on school authorities for being negligent. She accused the authorities of denying her access to her ailing son and refusing him permission to receive treatment at home and at school.
When asked whether any school official had contacted her after the incident, she claimed that the headmaster of the school told her that there are too many students in the school to keep an eye on all of them.
She further added that her son's teacher only called her to report that he had not seen Nathaniel in class.
Following the return og final year students to school, the government banned parents from visiting their children in school to prevent spread of the coronavirus and reduce student's contact with outsiders.
This has however been characterized by challenges as a final year student of KNUST SHS, Richard Sam passed away on Thursday, 9 July, 2020 from stomach pain, as he was an ulcer patient.
Teachers stood aloof for hours as he was left with his classmates without any medical attention. She said that she was denied access to her son because of directives of government.
Richard was a day student already suffering from stomach ulcer but had to relocate to school to complete his final exams as directed by the government.
His mother recounts that his last words were, "you came too late".
Source: African Post Online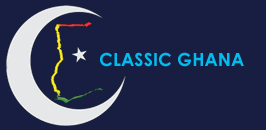 Latest posts by Classic Ghana
(see all)