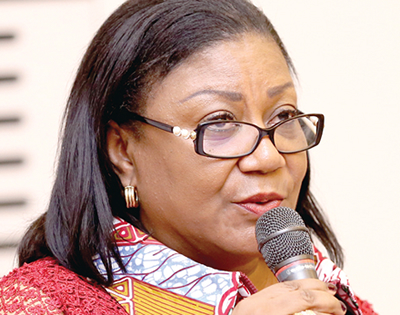 The First Lady, Mrs Rebecca Akufo-Addo, has expressed optimism that a successful execution of the National Acceleration Plan for Paediatric HIV Services would fast track the delivery of critical services to protect the lives of children living with HIV.
She said that would ensure that 90 per cent of adolescents and children living with HIV received treatment by 2020.
Mrs Akufo-Addo said this at the 13th International Conference on HIV Treatment, Pathogenesis, and Prevention Research in Resource-Limited Settings (INTEREST) that opened in Accra on Tuesday.
The four-day conference aims, among other things, to provide cutting-edge knowledge in the fields of treatment, pathogens, and prevention of HIV-1 and related infections and chronic conditions.
It is also to exchange ideas on how to provide and support HIV testing services and clinical care provision to adults, adolescents and children living with HIV in Africa to achieve the 90-90-90 HIV goals.
Mrs Akufo-Addo said making antiretroviral drugs available to all HIV positive pregnant women was a key step to eliminating mother-to-child transmission.
"However, support must be provided so that these women adhere to their medicines to prevent transmission to their babies."
"Every child born to an HIV positive mother should also be screened for HIV within the first six weeks of life and followed up according to national protocol. Any child who tests positive at any time, during the follow-up, should be initiated on antiretroviral therapy as soon as possible."
She said the Organisation of African First Ladies for Development (OAFLAD) Ghana Chapter, which she led, had collaborated with the Ghana AIDS Commission to organise many health outreaches to advocate for accelerated elimination of mother-to-child transmission through the National Acceleration Plan for Paediatric HIV Services.
The First Lady said health outreaches in Ghana for the elimination of mother-to-child transmission during the 2018 World AIDS Day were successful enough to be used as case studies by ABOTT to get other countries to conduct similar outreaches.
"Free to Shine Campaign" was also launched in January this year with the objective to accelerate the pace of elimination of mother-to-child transmission of HIV, end AIDS in children and keep mothers alive and healthy.
Mrs Akufo-Addo said there had been remarkable progress against HIV with reduction in related deaths.
"This, notwithstanding, children are still left behind. In 2017, it was estimated that 180,000 new infections among children occurred globally. Majority of these new infections can be found in Africa, with West and Central Africa accounting for 21 per cent of new HIV infections and 30 per cent of global deaths."
She said in the 2018 UNAIDS Report, Ghana had an estimated 3,400 new HIV infections in children under 14 years in 2017.
"Though this indicates a decline of 42 per cent since 2005, we need to accelerate our response if we have to eliminate HIV infection in children."
Mrs Akufo-Addo said there were tried and tested interventions that had demonstrated favourable outcomes and so Ghana did not have to do anything new, "but to deliver these well-known interventions with commitment."
She called improvements in family planning services, girl-child education and economic empowerment initiatives, which were likely to prevent teenage and unplanned pregnancies as well as HIV.
"Pregnant women who are HIV negative early in the pregnancy should be retested before delivery. This will ensure women who seroconvert and become HIV positive later in the pregnancy receive appropriate treatment."
Mrs Akufo-Addo charged the Ghana Health Service to have a reporting system that identified every single infant who was infected with HIV to help understand whether the mother attended antenatal clinic, tested for HIV, was offered and adhered to antiretroviral drugs and practiced exclusive breastfeeding.
"This will fine tune our programme as we move towards elimination of paediatric HIV" She added.
Professor Kwasi Torpey of the College of Health Sciences, University of Ghana, also the Local Co-Chair of the INTEREST conference, said Ghana played an important role in HIV Scientific advances on the continent, hence the importance of hosting the conference to enable scientists, clinicians, programme managers and students to appreciate efforts at combating HIV.
He said participants were expected to have improved knowledge of the most recent findings in HIV treatment, pathogenesis and prevention research.
They would also understand better the social determinants of health and HIV risks to contribute optimally to national, local and individual prevention strategies.
Source: GNA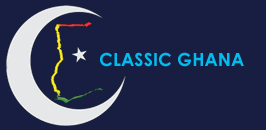 Latest posts by Classic Ghana
(see all)